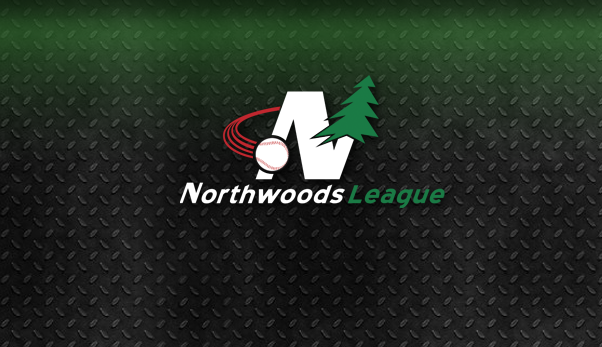 Batting Average
Drew Heithoff (Augustana) was a 1st Half All-Star and a Postseason All-Star due to his consistent hitting. The Yankton, SD native hit a league leading .389 for the Eau Claire Express while stealing 17 bases. Willmar Stinger Jordan Smith (St. Cloud State), a Willmar native, was in the top-10 in at-bats in 2010 and finished with a .374 average which was 2nd in the NWL. The athletic Smith finished the season with an impressive statistics. He led the league in hits (95) which is good for 3rd all-time and triples (9) which ties a NWL all-time record with Dan Dement (Waterloo-1998). He was in the top five in on-base percentage, slugging percentage and RBI.
Home Runs
2010 Home Run Derby Champion Mark Threlkeld (Louisiana Tech) finished the season tied for 1st in total home runs with Scott Schebler (Des Moines CC) of the Green Bay Bullfrogs with ten. Threlkeld and Schebler were both in the top ten in slugging percentage and had double digit doubles. The home run duo out-hit five NWL players who finished the season with nine home runs. Jamie Bruno (Tulane) of the Wisconsin Woodchucks blasted nine home runs in only 37 games while Threlkeld and Schebler played in 58 plus games.
Runs Batted In
Cody Asche (Nebraska) was on pace to break the RBI record (68) set by Jay Gibbons (Manitowoc-1997), but cooled off towards the end of the year. Asche's 61 RBI tie him with Jesse Zimmer (Rochester-1999) for 2nd place all-time on the RBI list. League Most Valuable Player Steve Nyisztor (Rutgers) of the St. Cloud River Bats finished the season with 56 RBI which tied Jordan Smith of the Willmar Stingers for 2nd place. Home run champions Mark Threlkeld and Scott Schebler finished 4th and 7th respectively on the 2010 RBI list.
Wins
A trio of NWL players registered eight wins this season which was tops in the league. Lindsey Caughel (Stetson) of the Alexandria Beetles, Matt Flemer (California Berkeley) of La Crosse and NWL Pitcher of the Year Jason Wheeler (Loyola Marymount) of the River Bats all had eight wins on the season. Wheeler had the best overall record at 8-1 while Flemer and Caughel were 8-2 and 8-3 respectively. Eight pitchers finished the season with seven wins while Ian Campbell (Corpus Christi) of the Express topped that list with a 7-1 record and 1.36 ERA.
Strike Outs
Jason Wheeler not only topped the wins list, but also was 1st on the strike outs list as well. Wheeler, a 6'6'' 260-pound lefty struck out 74 batters on the season with a low 90's fastball and a plus curveball and change-up. His 74 K's is good for 4th all-time, but 13 behind leader Brooks Shankle (Thunder Bay-2003). Rochester Honkers lefty Mike Strong (Oklahoma State) was only two strike outs behind Wheeler and is now tied for 7th all-time in single season strike outs.
Earned Run Average
The League Pitcher of the Year Wheeler led the league in ERA as well as wins and K's. Wheeler edged out Ian Campbell of the Express with a 1.35 ERA in 66.2 innings pitched. Campbell finished with a 1.36 ERA for an Express team that lead the league as a team in ERA at 3.06. The 3.06 team ERA for the Express was more than 0.50 runs less than the 2nd best ERA which was held by Madison.
Other
Extra Base Hits – Cody Asche (Nebraska) the RBI leader is now 9th on the all-time single season extra base hits list with 30.
Walks – Mikel Alvarez (Florida Gulf Coast) of the Alexandria Beetles registered 53 walks on the season. The 53 walks are tied for 4th on the all-time list with Danny Miller (Mankato-2009).
Stolen Bases – Travis Whitmore (Pittsburgh) of the Woodchucks and Carlos Leyva (Cal State Dominguez Hills) of the Stingers tied for the league lead with 29 stolen bases. La Crosse Logger Tony Mueller (Winona State) was next on the list with 28 stolen bases while only being thrown out four times.