The Northwoods League is the proven leader in the development of elite college baseball players. The 2021 season will mark the 28th season of the Northwoods League.  It is the largest organized baseball league in the world with 22 teams, drawing significantly more fans, in a friendly ballpark experience, than any league of its kind. A valuable training ground for coaches, umpires and front office staff, more than 240 Northwoods League players have advanced to Major League Baseball, including three-time All-Star and 2016 Roberto Clemente Award winner Curtis Granderson, three-time Cy Young Award winner and World Series Champion Max Scherzer (WAS), two-time World Series Champions Ben Zobrist (CHC) and Brandon Crawford (SFG) and World Series Champion Chris Sale (BOS), as well as 2019 Rookie of the Year and Home Run Derby Champion Pete Alonso (NYM) and MLB All-Star Jordan Zimmermann (DET).
CONNECT WITH THE NORTHWOODS LEAGUE
Take the Northwoods League with you wherever you and your mobile device go, with the Northwoods League mobile app. You are never more than a click away from the latest news, stats, schedules and more.  Visit the Apple App Store or Google Play today to download.
Never miss a minute of the action! All Northwoods League games are streamed live and on-demand through a four-camera HD broadcasting platform. Daily, half-season and full-season subscriptions are available through our hosting partner, Stretch Internet. Viewers can watch games via computer, mobile device or AppleTV.  Customer support for webcasting is available at help@stretchinternet.com.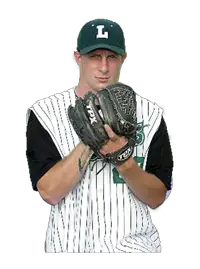 WHAT ARE THEY SAYING ABOUT THE NORTHWOODS LEAGUE
"It may well be one of the great success stories of American (and Canadian) baseball." – Digitalballparks.com
"For me it was a time where I really got to break out and shine." – 3-Time Cy Young Winner Max Scherzer (pictured right), on his experience playing in the Northwoods League for the La Crosse Loggers
"I credit a lot of my success to one of my pitching coaches I had in the Northwoods League. Without him doing a lot of those things for me I definitely wouldn't be here [in MLB] today." – Dan Jennings, P, Tampa Bay Rays
"It was one of the funnest experiences of my life." – Chris Sale, P, Boston Red Sox, on his time playing in the Northwoods League