Nell to Return as Bucks Manager in 2011
September 24, 2010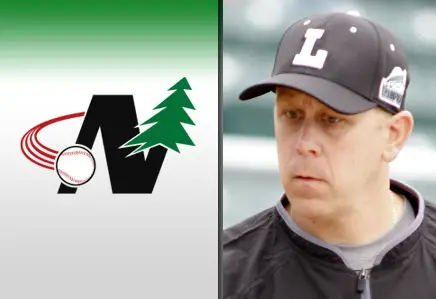 The Waterloo Bucks have announced that Jason Nell will return to the team as Field Manager for the 2011 season. Nell managed Waterloo to a 31-39 record in 2010, including a second place finish in the first half. The Bucks saw a six game improvement in the win column under Nell's guidance.

"It is a privilege and honor to coach in the NWL, even more so for the Bucks," said Nell. "I am surrounded by a great front office, great facilities, and, more importantly, great fans. I am humbled to have this opportunity, and I already look forward to teaching and coaching kids this great game."

The 2011 season will be Nell's second year with Waterloo and fifth year as an NWL manager. For a career, Nell has a total of 139 wins in the NWL, the seventh most in the league history. In 2008, as the skipper for the Mankato MoonDogs, Nell was named the NWL Manager of the Year, guiding Mankato to the organization's first playoff appearance in franchise history that season.

"Speaking for the entire organization, we are extremely excited to have Jason return to the Bucks' dugout in 2011," said General Manager Dan Corbin. "Our fans were treated to some exciting baseball this past summer, including nearly making the playoffs, as we finished in second place in first half of the season. Jason's style of baseball, organization, and coaching philosophy give us the utmost confidence in him."

Nell began his Northwoods League career with the MoonDogs during the summer of 2005 as the team's base coach. The next season, Nell was named Field Manager of Mankato, a position he held through the '08 season. As the manager of the MoonDogs, Nell won the '08 First Half North Division Championship, coached 32 players that have been selected in the Major League Baseball amateur draft, and was the Manager of the North Division All-Stars in '08.

Currently in his ninth season as the head baseball coach at Iowa Lakes Community College, Nell is the eighth Manager in Bucks' team history. Nell graduated from the University of Wisconsin-River Falls in May of 1996 with a Bachelor of Science in Park and Land Management degree with a Coaching minor. While at UW-River Falls, Nell was a four-year letter winner in baseball as an infielder/outfielder/pitcher. In May of 2001, Nell graduated from Loras College with a Master of Arts in Sports Administration. He has been involved in coaching since 1996. Nell currently resides in Wallingford, IA with his wife Lisa and his daughters Gracie and Chloe.