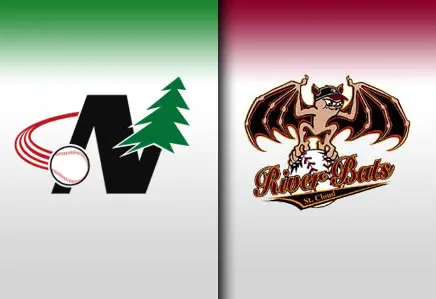 The St. Cloud River Bats announced Thursday that infielder Bryan Peters (Nebraska) will return for his second season with the ball club. Peters signed a full time contract and will report to St. Cloud at the conclusion of his Big 12 campaign.
"Bryan is a gamer," River Bats Managing Partner Joel Sutherland said. "We like the intensity with which he plays game. We are thrilled to have him back on a full time basis."
Peters played with a temporary contract last summer and compiled a .211 batting average in 16 games and 38 at-bats. Peters, a 6'2'' 185-pound sophomore infielder, hit .268 in 44 games for Nebraska last spring as a freshman.
Peters was a prolific multi-sport athlete at Rocky Mountain High School in Denver, Colo. In his prep career, Peters went 21-0 on the mound and registered a .430 batting average with 15 long balls. He was also chosen as Gatorade Player of the Year in football, throwing for 2,536 yards and 31 touchdowns during his senior season.
"Bringing back a guy for a second year is huge because they understand how things are run [with the River Bats]," River Bats Field Manager Ben Quinto said. "They also understand how mentally tough you have to be to make it through the grind."