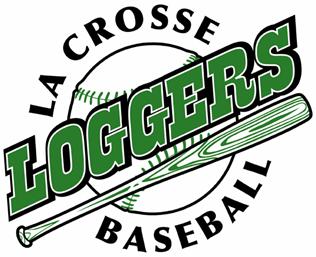 The La Crosse Loggers baseball club announced today two more signees to join their evergrowing 2011 roster. Freshmen Steve Wilkerson and Jon Surber from Clemson University will both dawn the Logger green this summer.
Wilkerson is one of the more highly touted freshmen to ever enter into Clemson's program as he was a 15th round draft pick of the Boston Red Sox last June, before opting to attend Clemson and begin his collegiate career. A slick-fielding middle infielder, Wilkerson is also the first switch-hitter that the Tiger program has seen since the 2001 season. In high school, the Roswell, Ga. native was part of a state championship team and was honored as the East Cobb Defensive Player of the Year as well.
Right-hander Jon Surber is expected to make an impact as a rookie this year as well with the Tigers. The 6-3, 200 pound hurler was a two-time all-state performer at Lisle High in Lisle, Ill. and possesses a fastball that reaches the low 90's. Surber also has the ability to play the infield as he was the school record holder in homers and RBI's at Lisle. The big right-hander is expected to work out of the Tigers bullpen this spring and provide mid-week starts.
Currently, Clemson is ranked as high as #4 in the Collegiate Baseball latest poll and is ranked 12th in the latest Baseball America poll.
Wilkerson, Surber and the rest of the Loggers will open the 2011 campaign on Wednesday, June 1 with a threegame road trip to Green Bay.