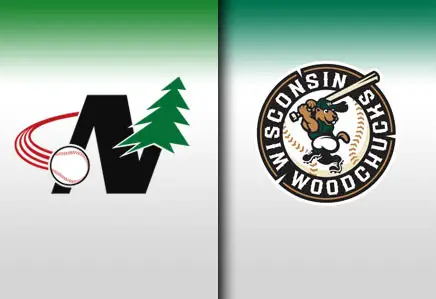 Jordan Luvisi, a left-handed pitcher, corner outfielder and 2010 Woodchuck, has officially re-signed with Wisconsin for the 2011 summer.
A sophomore at Pepperdine University, Luvisi returns to Wausau for his second stint with the 'Chucks after making an appearance in 12 games last summer.
A control-oriented lefty who took some time to get comfortable in his first Northwoods League stint, Luvisi posted a 6.05 ERA with a 0-3 record in 22.1 innings pitched in 2010. Gushing with raw athleticism, Luvisi displayed his high ceiling and promising skill-set late last season when he was able to find his comfort zone, settle down and hit his spots.
"He matured a lot as the season went by," said Woodchucks Field Manager Guido Aspeitia. "Jordan really pitched some quality innings for us down the stretch."
A gifted athlete, Luvisi is more than capable of playing in the field as needed, and can wield a bat competently when called upon. An all-state hockey player in high school, Luvisi was drafted by his home-team Arizona Diamondbacks in the 49th round of the 2009 MLB Draft.
With a full season of Northwoods League ball under his belt, a confident and comfortable Luvisi should see extended innings- and promising results in his second go-around with the 'Chucks.
"We expect [Luvisi] to come in and compete for a starting spot," said Aspeitia. "We are really excited to have him back."