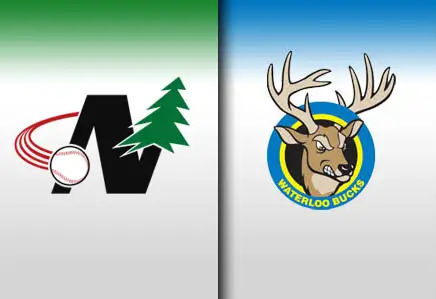 The Waterloo Bucks announced the signing of infielder Cameron Perkins to their roster for the 2011 season. Perkins is currently a sophomore at Purdue University and will join fellow Boilermaker Pat Gannon on the Waterloo roster this summer.
The right-handed batter was named a Louisville Slugger Freshman All-American by Collegiate Baseball in 2010. Perkins led the Boilermakers in hits, doubles, and runs scored while ranking second in batting average, with a .338 mark, and home runs with eight. He averaged .326 in Big Ten play. Perkins had 219 at bats and finished the season with 34 RBI. The 6'5", 200-pounder was one of only two Purdue players to see action every game. Cameron posted a 10-game hitting streak April 13-25.

"Cameron is a big kid at 6'5" who we are expecting to be a major contributor of power in our lineup," said Bucks Coach Travis Kiewiet. "While possessing power, he can also hit for average and is fast enough to steal some bases. He will also be an asset for us in the field, in that he can play both first and third base."

Perkins was drafted by the Seattle Mariners in the 42nd Round of the 2009 Major League Baseball Amateur Entry Draft. This season for the Boilermakers, Perkins is hitting .370 with two home runs, 15 RBI, and a .630 slugging percentage in 10 games.

Perkins was named MVP his junior and senior seasons at Southport High School in Indianapolis, Indiana. He holds a school record with a career 33 doubles. His senior year, Cameron hit .523 with three home runs, 13 doubles, 38 RBI, and 27 runs scored. Born September 27, 1990, Cameron is the son of Dale Perkins and Patti Boyett.

The Bucks will open the 2011 season on the road at the Battle Creek Bombers on June 1.