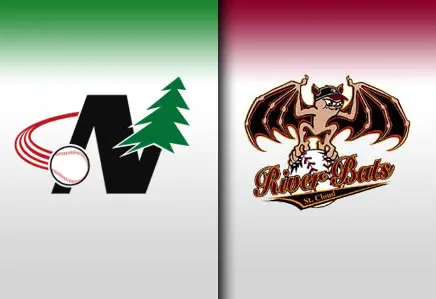 The St. Cloud River Bats announced Wednesday the signing of two more pitchers for its 15th Anniversary Season. Right-hander Terik Gofinch (Washington) and southpaw Kyle Porter (California) have agreed to play for the River Bats in 2011.
"The Pac-10 is one of the most competitive baseball conferences in the country," River Bats Managing Partner Joel Sutherland said. "Kyle and Terik will face elite talent this spring and will be fully prepared to play at a high level in the Northwoods League."
Gofinch joins the Huskies as a sophomore after dazzling during his freshman year at Tacoma Community College in Tacoma, Wash. In 19 games and 31 innings, Gofinch amassed a 0.58 earned run average. He struck out 23 and walked just 11.
"Terik is a three quarters arm slot guy and has a ton of movement on his pitches," River Bats Field Manager Ben Quinto said. "He will be a big addition."
In his lone appearance this spring, Gofinch allowed two earned runs on two hits over 2.2 innings of work.
Porter, meanwhile, hopes to earn a spot on the Cal Bears pitching staff as a freshman. The 6'2'' lefty from El Dorado Hills, Calif., excelled at Oakridge High School and pitched a perfect game last April for the Trojans.
"[Former River Bats Manager] Tony Arnerich said Kyle is one of the biggest competitors he's seen since he's been at Cal," Quinto said. "He will be fun to watch."
So far this spring, Porter has a 0.87 ERA in four appearances and 10.1 innings of work. He does not yet have a decision and opponents are hitting .244 against him.