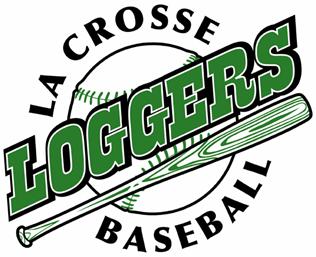 The La Crosse Loggers baseball club added to their ever-growing roster today with the addition of a pair of position players from St. John's University in outfielders Jimmy Brennan and Rowan Wick.
Sophomore Jimmy Brennan is the starting centerfielder for St. John's and is currently hitting .298 over the first 13 games of the 2011 season for the Red Storm. In 2010, as a freshman, Brennan played in 49 games, hitting .276 with seven doubles, two home runs and 20 RBI's.
The 6-0, 190 pound left-handed hitter excelled in his high school playing days as well at Suffern High School in Airmont, NY where he was the school's all-time hits leader and was drafted in the 45th round by the Detroit Tigers in 2009 before opting to attend St. John's. Brennan is no stranger to summer ball either, as he earned a mid-season all-star selection in the New England Collegiate League last summer and went on to hit .278 with 6 RBI's and stole four bases.
Rowan Wick is one of St. John's top prospects and is in the midst of his freshman campaign for the Red Storm. Drafted by the Milwaukee Brewers in the 19th Round (#579 overall) of the 2010 MLB Draft, Wick chose to continue his career in college first at St. John's.
A native of North Vancouver, British Columbia in Canada Wick also played for the Canadian Junior National Team that finished fourth at the World Junior Baseball Championships a summer ago and faced the likes of future first-round selection Gerrit Cole (UCLA). At 6-3, 2-15 pounds the left-handed hitting Wick has the ability to play outfield, first base and catch.