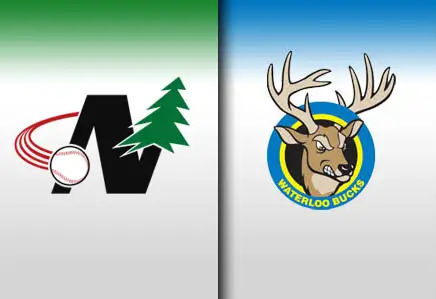 The Waterloo Bucks have announced the signing of right-handed pitcher Chase Stevens to their roster for the 2011 season. Stevens is a sophomore at Seminole State College of the Oklahoma Collegiate Athletic Conference. He will join fellow Trojan teammate Shane Broyles in Waterloo this summer.
Stevens was recently selected as the Division I Co-Pitcher of the Week by the NJCAA after throwing his first collegiate no-hitter on Sunday, March 13 versus Butler County Community College in a 12-0 win. Stevens struck out 12 batters and walked only one opponent, nearly missing a perfect game.
Last season, Stevens appeared in 13 games for Seminole State, finishing with a 5-3 record in 63.1 innings pitched. Broyles struck out 45 with 22 walks and ended the year with a 5.40 ERA.
"Chase is a pitcher that we are going to rely on coming out of the bullpen for us," said Bucks Coach Travis Kiewiet. "He has a plus breaking ball to go along with a good fastball and is a great competitor on the mound."

During the summer of 2010, Stevens played in the Prospect League for the Springfield Sliders. At 5'10" and 180 pounds, Stevens went 6-1 with a 1.50 ERA, striking out 48 strikeouts in 42 innings pitched. This season for the Trojans, Stevens has seen action in six games. In 25.2 innings pitched, the Blanchard, Oklahoma native owns a 3-0 record with 33 strikeouts, seven walks, and a 2.10 ERA.