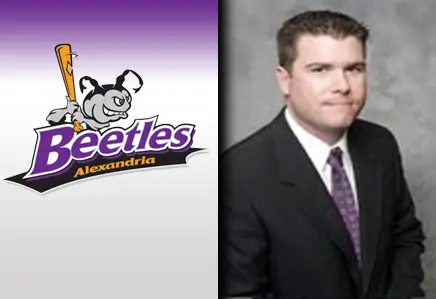 Matt Hancock, assistant coach at the University of North Alabama, has recently been named head coach for the Alexandria Beetles for their upcoming 2011 season. Hancock is a familiar face with the Beetles as he was their assistant coach in 2008.
This spring Hancock entered his sixth season as a member of the University of North Alabama Lions coaching staff and his third season as their full-time assistant coach. He was a one-year student assistant coach with the Loins and served two years as a graduate assistant before being elevated to the assistant's position. He has helped lead the Lions to a 61-44 record over the last two seasons.
Hancock was a four-year letterman for the Lions as a pitcher from 2002-2005 and posted a 20-5 career record on the mound for UNA. His 20 wins still rank third best in UNA history. Hancock pitched 206.6 innings in 58 career appearances for the Lions, striking out 128 batters while walking just 46.
Hancock received his B.S. degree in History from UNA and is in the Health and Physical Education graduate program. He is married to former UNA soccer standout Emily Cotham.