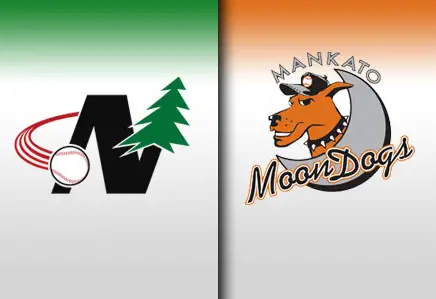 The Mankato MoonDogs Baseball Club is proud to announce the addition of two pitchers for 2011 season. Right-handed pitcher Eric Karch from Pepperdine University (Malibu, CA.) and Left-handed Jordan Remer from the University of San Francisco (San Fransisco, CA.) have committed to play for the MoonDogs for the 2011 season.
Karch, a 6-foot-2-inch, 194-pound freshman currently leads Pepperdine in wins this spring (4), and is second on the team in appearances (17). As a senior at Clovis West High School (Fresno, CA.) Eric boasted a 12-1 record, with a 2.85 ERA and racked up 96 strikeouts. Karch also played for the San Francisco Giants Scout Team in the fall of 2009.
"Eric is a bulldog that can bring velocity around 88-90 mph. We look to use him in the late innings this season to help close the door on opposing batters" said Field manager Mike Orchard. "Eric can be an asset to us as a possible utility guy in the field this season as well."
Remer, a 6-foot-2-inch, 215-pound junior has a 2.70 ERA, while tallying 35 K's in 30 innings of work for the Dons this spring. In 2010 for the Dons, he finished the season with a 2.12 ERA in 38 1/3 innings, and held opposing batters to a team best .171 batting average.
Not a stranger to summer collegiate baseball, last summer Jordan totaled 25 strikeouts in 19 1/3 innings for the Bend Elks in the West Coast League.
"Jordan is going to be a great player for us. He has been versatile, serving as both a starter and a reliever for San Fransisco this year" said Orchard. "We'll see how the pitching staff shakes out and find out which role he'll fit best for us."