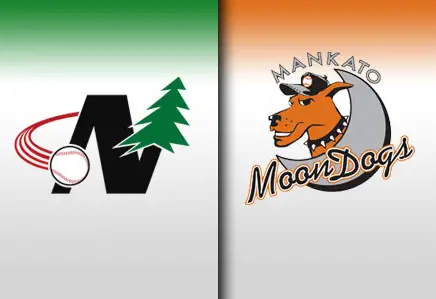 The Mankato MoonDogs Baseball Club is proud to announce the addition of two players for 2011 season. Pitcher Stephen Rice from Vanderbilt University (Nashville, TN.) and infielder James Roberts, from the University of Southern California (Los Angeles, CA.) have committed to play for the MoonDogs for the 2011 season.
Rice, a 5-foot-8-inch, 170-pound left-handed pitcher hasn't seen much action this spring as a freshman on the very talented pitching staff for the #4 ranked Vanderbilt Commodores. Rice played a major role in helping Crawfordsville High School capture the 2008 Indiana State Championship, and holds school records in career strikeouts and ERA. Stephen joins fellow Vanderbilt Commodores, and returning MoonDogs Sam Lind and Sam Selman in Mankato this summer.
"Stephen is a middle to upper 80's guy that gives us a great left-handed option" said Field Manager Mike Orchard. "He hasn't got much action as a young guy on a great team at Vanderbilt. He will see plenty of action for us, either as starter or out of the bullpen."
Roberts, a 6-foot, 170-pound freshman shortstop has started every game for USC this spring. James is currently hitting .281 for the Trojans with 13 RBIs and one home run. In 2010, Roberts was selected to play in the Hawaii Collegiate Baseball League All-Star Game and was named the 2010 West Catholic Athletic League most valuable player. Roberts was selected in the 42nd round by the San Francisco Giants in the 2010 Major League Baseball draft.
"James is a good baseball player. He is a smart, hard-nosed kid plays the game right" said Orchard. "I think the fans in Mankato are really will like watching him play."