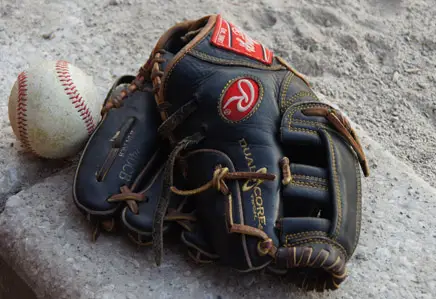 Eau Claire 6, Battle Creek 5 (Game 1)
The Express scored three runs in the bottom of the 7th inning to walk off with a victory Thursday night in game one of a doubleheader against Battle Creek. Zac Fisher (New Mexico State) hit a two-run double to tie the score at 5-5 before Ben Kincaid's (MSU-Mankato) RBI single with two outs won the game for the Express. In the loss for the Bombers, Brett Wiley (Evansville) went 3-for-4 with a run and an RBI while Matt Hitt (Eastern Michigan) hit his third home run and drove in two.
Battle Creek 5, Eau Claire 1 (Game 2)
The great crowd of 4,397 fans were treated to a second game at Carson Park, but the result of this one was not favorable to the Express. The Bombers got a complete game performance from starting pitcher John Morrison (Kellogg CC) and two RBIs each from Troy White (Northern Illinois) and Rhett Goodmiller (Taylor) as Battle Creek captured a 5-1 victory. Morrison improved his record to 2-2 by allowing just two hits and one run in the seven inning game. Tony Vocca (Yavapai) drove in the lone run for Eau Claire.
Willmar 6, Mankato 4
The Willmar Stingers snapped the Mankato MoonDogs' seven-game winning streak Thursday night with a 6-4 victory in Willmar. A three-run 8th inning for the Stingers broke a 3-3 tie. Blake Shepherd (Viterbo) provided the eventual winning margin with a two-run single. Jason Leblebijian (Bradley) homered for the 6th time this season with a two-run shot in the 1st inning for Willmar. Mankato's Shaun Cooper (Utah) blasted his league-leading 17th home run of the season with a three-run shot in the 3rd inning.
Wisconsin Rapids 3, Waterloo 2
Josh Cyr (North Alabama) went 3-for-3 and hit his South Division leading 11th home run of the season as the Rafters pulled out a close home victory against the Waterloo Bucks. Paul Schwendel (Emory) was very effective over 6 1/3 innings on the mound for Wisconsin Rapids, although he didn't factor into the decision. He struck out eight and walked just one while allowing six hit and a run. Andrew Ewing (Iowa) picked up three hits in the loss for the Bucks.
Green Bay 6, Madison 2
The Green Bay Bullfrogs maintained their lead in the South Division standings by earning a big road victory at Madison in front of 6,636 fans. The Bullfrogs scored five runs over the first two innings and the pitching staff did the rest. AJ Gaura (Iowa Western) picked up the win going the first five innings and allowing only two runs on three hits. Gunnar Eastman (UW-Milwaukee) and Josh Jaro (Madison College), both making their Bullfrog debut, combined to hold the Mallards hitless over the final four innings. Paul Hoenecke (UW-Milwaukee) had three hits, including his 6th home run, for Green Bay.
Alexandria 7, Rochester 3
Alexandria remained red-hot Thursday by opening their series in Rochester with a 7-3 victory. It was the 5th straight win for the Beetles and they now have a four-game lead in the North Division second half standings. Mike LeViseur (Seton Hill) had a pair of doubles and drove in two for Alexandria. Corey Miller (Pepperdine) went seven innings and struck out four to improve his record to 3-2 in the victory. Erik Mattingly (Creighton) doubled and reached base three times in the loss for the Honkers.
La Crosse 5, Wisconsin 4
Bobby Juan's (Minnesota) three-run home run in the 8th inning proved be enough for the Loggers to hold off the Woodchucks by a 5-4 score at Copeland Park. Wisconsin answered with two runs in the top of the 9th inning but fell just short in the one-run loss. Jake Stassi (Long Beach State) improved his record to 4-3 with eight strong innings on the hill for La Crosse. He scattered seven hits while allowing just one earned run and striking out three. Cody Regis (UCLA) went 3-for-4 with three doubles and scored a pair of runs in the loss for Wisconsin. Carlos Escobar (Nevada-Reno) hit his 3rd home run.
Thunder Bay 8, St. Cloud 3
David Fallon's (Illinois State) two-run home run in the 8th inning gave the Border Cats the lead, sparking a late surge, which saw Thunder Bay score six runs in the final two innings to pick up the 8-3 win at St. Cloud. Fallon also doubled in the game, scoring two runs and driving in three. Both starting pitchers were good, but neither factored into the decision. Casey Selsor (Texas-San Antonio) fanned eight and allowed just one earned run over six innings for Thunder Bay. Tadd Johansen (Wayne State) struck out six and also allowed one earned run in six inning for St. Cloud. New Zealand native Nick Dawson (Doane) got the win in relief with 2 1/2 scoreless innings and three strike outs.
Brainerd Lakes Area 11, Duluth 1
The Lunkers exploded for six runs in the 8th inning on their way to a blow out victory at Duluth. Wade Wass (Meridian CC) and Tommy Reyes (UC-Irvine) each went 3-for-4 with an RBI and two runs scored. Matt Hillsinger (Radford) hit a three-run double in the six-run 8th. James Farris (Arizona) earned his first win with six strong innings where he limited the Huskies to one run on eight hits. Brian Hansen (St. Cloud State) had two hits, including a double, for Duluth.