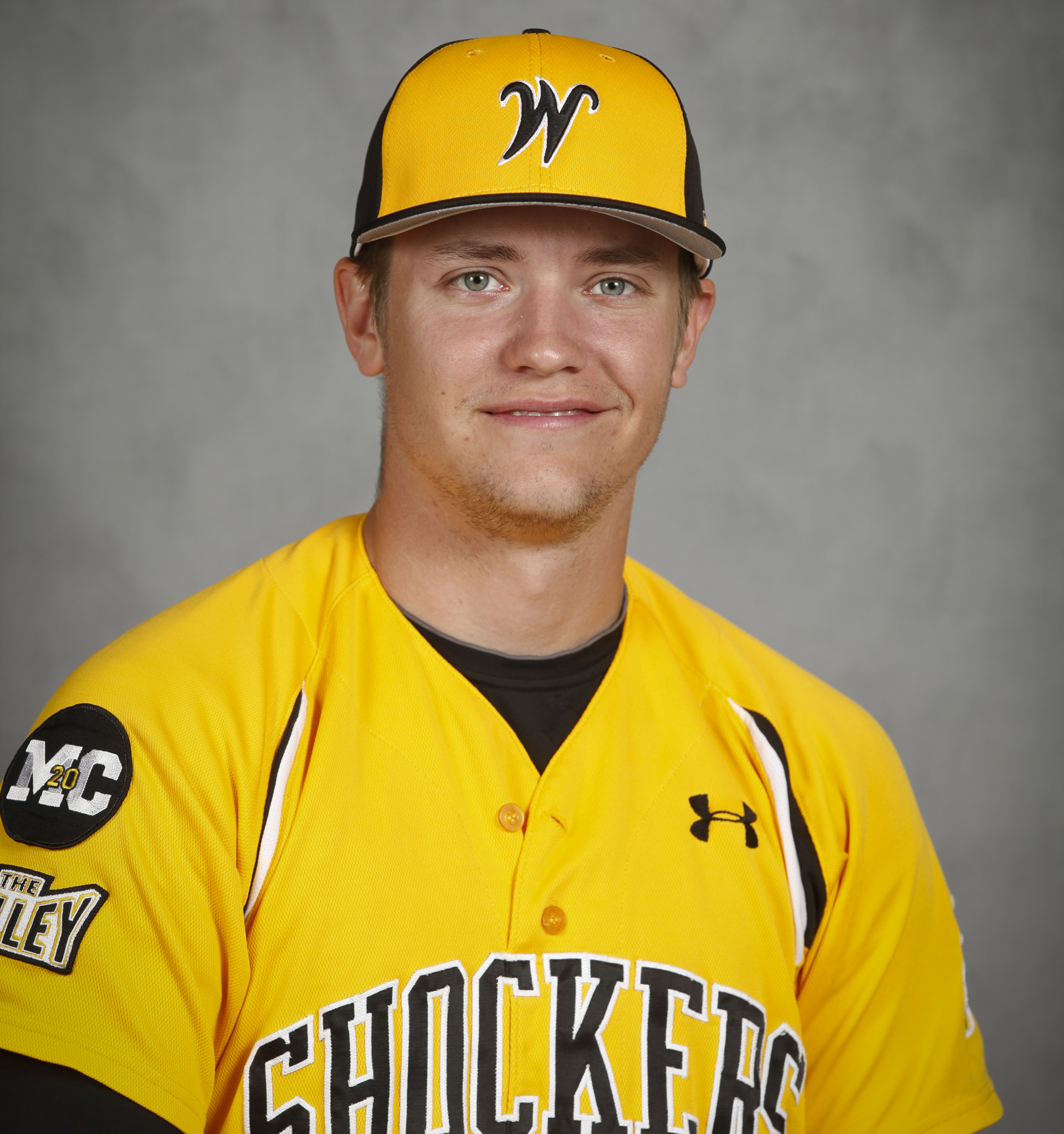 (Rochester, MN)—First baseman Johnny Coy, from Wichita State University, will return to the Rochester Honkers this summer for another year in the Northwoods League. The 6'7", 225-pound St. Joseph, Missouri native, is playing in his junior season for the WSU Shockers.
Coy was last week's Louisville Slugger National Player of the Week and is hitting .469 with two home runs and 20 RBIs in 12 games this spring.
Last summer, Coy put together an impressive season for the Honkers, leading the team in almost every offensive category, hitting .309 with 11 homeruns and 48 RBIs in 48 games, earning him a spot on the Northwoods All-Star Team. His best game came on July 21st, when the big right-handed hitter smacked 2 long balls and drove in 8 Honker runs en route to a 13-2 win over Thunder Bay.

Last year, as a sophomore at Wichita State, Coy started 64 games at first base for the Shockers. He hit .274 with 7 homeruns, 59 RBIs, and 42 runs scored and was named First-Team All-Valley. Coy was named Missouri-Valley Player of the Week from February 21st to February 27th after he hit .400 with 4 runs, 3 doubles, and 8 RBIs. Coy also had 22 multi-hit games and 16 multi-RBI games in 2011.

In his redshirted freshman year at Wichita State in 2010, Coy started 33 games and hit .331 with 7 homeruns and 32 RBIs, and was selected by Collegiate Baseball to the First-Team Freshman All-American team.
Coy is a two-time MLB amateur draftee, picked by the Philadelphia Phillies in the 7th round of the 2008 draft, and picked in the 45th round by the Toronto Blue Jays in 2010.
Opening day for the 2012 Rochester Honkers is on May 30 when the Honkers travel to Waterloo, IA to take on the Waterloo Bucks. The home opener is Thursday, May 31st against the same Waterloo Bucks. Game time is 7:05PM. Season Tickets, Bonus Books, Suites and Patios are now on sale for the 2012 season. Call the Rochester Honkers office at 507-289-1170 for more information.