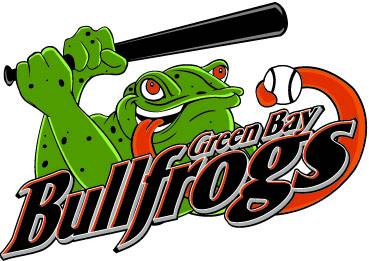 FrogVille, Wis – The Green Bay Bullfrogs announced the addition of Harry Stanwyck to their 2012 roster. With the signing the Bullfrogs' roster now stands at nine, including four pitchers, for the fast-approaching summer.
Stanwyck, a sophomore at UC-Davis, is currently having big success as the Aggies' closer. Standing at 6'6" tall, the intimidating right-hander has made six appearances, going 1-1 with 1 save. In 10 1/3 innings pitched, Stanwyck has struck out ten while allowing a batting average against of just .216. The Castro Valley, Calif. native currently leads the UC-Davis staff with an impressive 1.74 ERA for a UC-Davis team that is off to a 6-5 start.
Stanwyck made an immediate impact at UC-Davis in 2011, making 15 appearances and 9 starts as a freshman. In 44 2/3 innings of work (4th on the team) Stanwyck struck out 26 and posted a 5.64 ERA. Opponents hit just .268 against him.
"Harry is a perfect fit for our pitching staff and the Northwoods League," Bullfrogs Field Manager Jordan Bischel said. "He will not only have a tremendous presence on the mound at 6'6", but will bring a low 90's fastball to go with it. Harry is extremely versatile and will have the ability to help us as either a quality starting pitcher or late-game reliever."
The Bullfrogs open up their 6th season in FrogVille, Wisconsin on May 30 at 6:35 against the expansion Lakeshore Chinooks. Please call 920-497-7225 or log on to www.greenbaybullfrogs.com for more information.