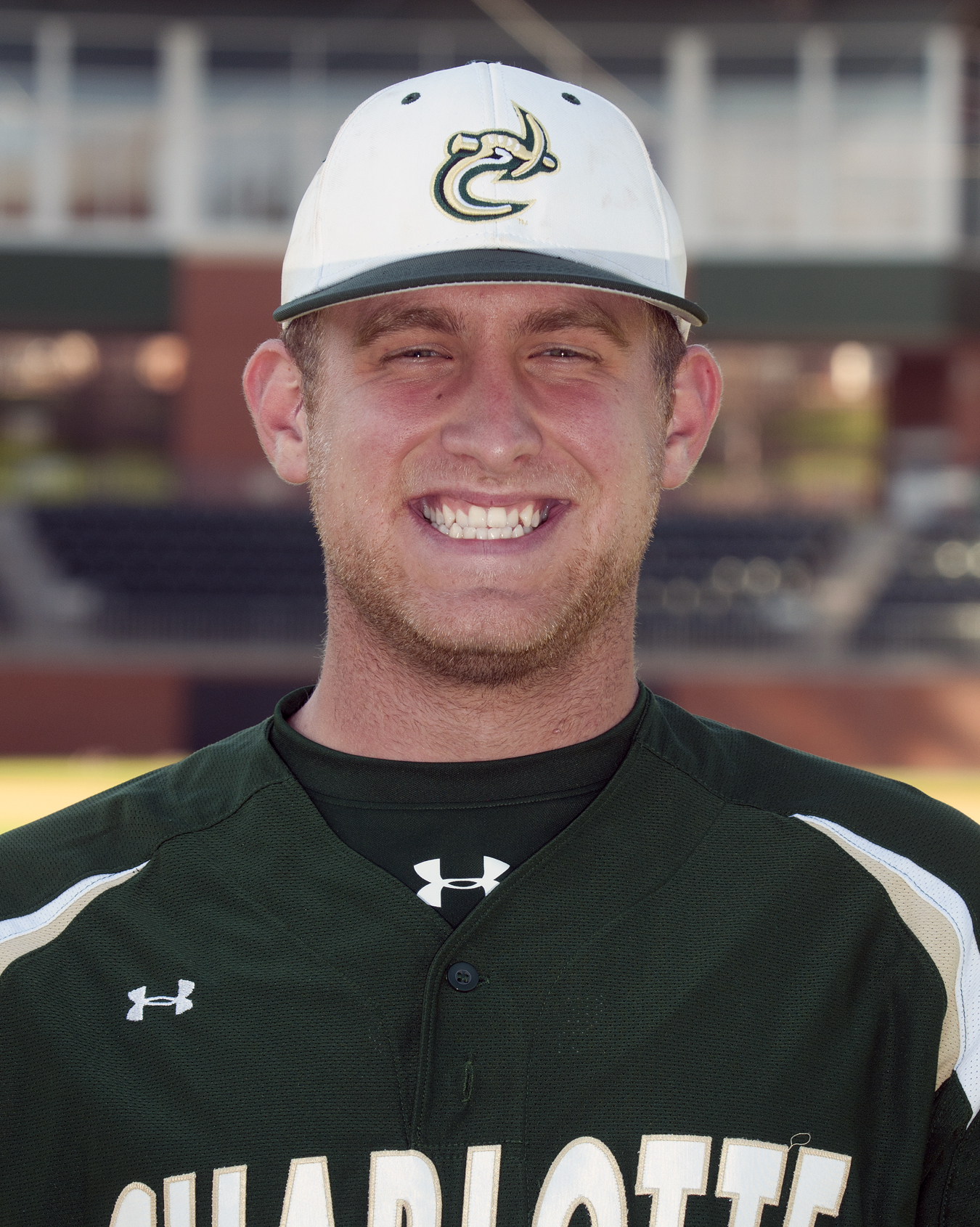 Madison, WI – The Madison Mallards have announced the signing of junior right-handed pitcher Corey Roberts [pictured] and junior left-handed pitcher John Hamilton from the University of North Carolina – Charlotte.
Roberts, a 6'1", 215 pound pitcher from Charlotte, North Carolina will join the Mallards after his third season with the 49ers. He has struggled early in 2012 with a 1-3 record and 5.22 ERA. In 2011, he was named the Atlantic-10 Conference Pitcher of the Week twice and finished with a 7-3 record and a 3.23 ERA while throwing three complete games. He made twelve starts before battling injuries late in the season. After his freshman season in 2010 he was named a Freshman All-American by Collegiate Baseball/Louisville Slugger, a Second-Team Freshman All-American by Baseball America and Ping!Baseball.com. He was also named to the Atlantic-10 All-Rookie team. He was 6-3 with a 3.48 ERA while making 15 appearances including 12 starts.
"Corey will be one of the most accomplished arms that I have coached in the Northwoods League," said Mallards Manager Greg Labbe. "His credentials speak for themselves. What I love about a guy like Corey is that he still feels like he has something to prove and that the more experience he can gain the better it is going to make him as a player and as a person."
Corey spent the summer of 2011 playing for the Hyannis Harbor Hawks of the Cape Cod League. He made seven appearances including three starts and finished with a 3.96 ERA and 1-1 record.
He attended Olympic High School where he was a 4-Year All-Queen City Conference Selection, and was named to the All-State team once. He also won a pair of Conference Player of the Year Awards. He is a criminal justice major at UNC-Charlotte.
Hamilton, a 6'2", 200 pound southpaw from Strongsville, Ohio is set to join the Mallards after his junior campaign for the 49ers. So far in 2012, he has a 1-0 record, 0.61 ERA and five saves in nine appearances out of the bullpen. In 2011, he led the team by making 27 appearances and finished with a 3.16 ERA and a 2-2 record. In 2010, he pitched in 13 games and had a 2.11 ERA.
"John has the ability to shut teams down," said Labbe. "The success that he had last summer in the Coastal Plain League is now carrying over to this spring, and I believe that by the time he gets to us in Madison we are going to see one of the better LHP's in the country."
He spent the summer of 2011 playing for the Petersburg Generals of the Coastal Plains League. He made 16 appearances and finished with a 1.15 ERA, 1-1 record and two saves.
He went to Strongsville High School where he was named the Senior Athlete of the Year after posting a 5-1 record and 2.32 ERA his senior season. He won four varsity letters and three straight conference championships at Strongsville. The team was ranked #22 in the ESPN/Rise poll at one point in his high school career. He is majoring in finance at UNC-Charlotte.
The Mallards will host their season opener against the Battle Creek Bombers on May 30th at 7:05 pm at the "Duck Pond." 7-Game Packs, season, and group tickets are on sale now! Single-game tickets go on sale April 28th.
The Madison Mallards are part of the 16-team Northwoods League. The Northwoods League has more teams, plays more games, and draws more fans than any other Summer Collegiate Baseball League in North America.