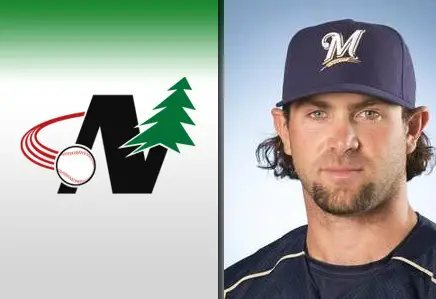 BATTLE CREEK, MI- The Bombers are excited to announce the signing of Daniel Rockett's University of Texas at San Antonio teammate and infielder, Ryan Dalton.
Ryan Dalton: 6'1-205, R/R, IF, University of Texas at San Antonio (Jr.), Sugar Land, Texas.
Ryan is currently competing in his third season with the University of Texas at San Antonio baseball team. Ryan has already racked up several honors while playing for UTSA including being named to the 2012 Preseason All-Southland First Team, named to the 2011 All-Southland Third Team, and 2010 Freshman All-American. During Ryan's 2011 season, he hit .280 with 10 home runs, seven doubles, three triples and 49 RBIs. His best game came when he went 3-for-5 with two home runs, including a grand slam, eight RBIs and four runs. During his freshman season, Ryan became the fourth UTSA player tabbed Louisville Slugger Freshman All-American by Collegiate Baseball. Ryan hit .305 with nine doubles, one triple and a UTSA freshmen record 17 home runs.
Ryan attended Austin High School where he was a three-year starter in the infield and at catcher. As a senior Ryan hit .498 with 16 doubles, three triples, nine home runs and 43 RBIs and was named a 2009 Third-Team All-State and First-Team All-Greater Houston selection, as well as, the District 23-5A Most Valuable Player. Ryan's junior year he hit .452 with five home runs and 22 RBIs and was named Team MVP and a First-Team All-District choice.
The Battle Creek Bombers are members of the prestigious Northwoods League that has more teams, plays more games, and draws more fans than any other summer collegiate baseball league in North America. The Bombers begin their sixth season in Battle Creek on June 1 with a fireworks display and a 2011 Northwoods League Championship celebration. New Mini-packs and season tickets are currently on sale. For tickets, call 269-962-0735.