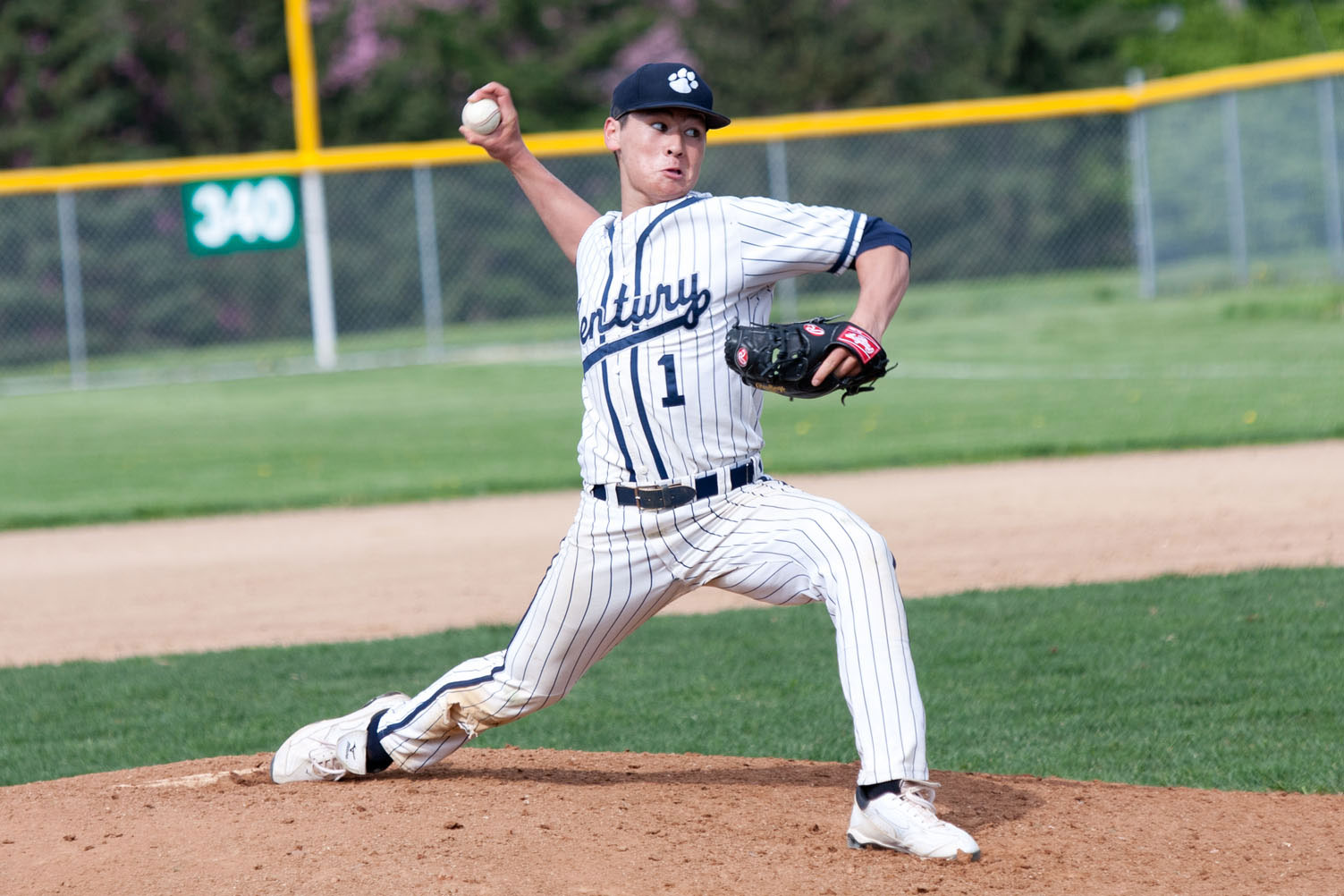 (Rochester, MN)—The Rochester Honkers have added hometown kid Mitchell Brown to their roster for this summer. Brown, a 6'2", 205-pound right-handed pitcher will play in his senior season at Rochester Century High School. Brown started the season opener versus Faribault High School on April 5th, striking out 9 as Century won 6-1.
Brown, who was ranked by Baseball America as the #77 high school prospect in the country for the 2012 season, has committed to the University of San Diego for next year. USD associate head coach, Jay Johnson, who is largely responsible for the Toreros #1 ranked recruiting class for 2008 and the #2 recruiting class in 2010, is very confident in Mitchell's pitching game.
"Mitch will definitely immerge as a starter for us next year, no question about it," Johnson said in an interview. "He has great mound presence and great command of his fastball, and a very quick, athletic arm."
Brown has showcased his pitching arsenal with summer tournament teams over the years including the Minnesota Starz and the Virginia-based Evoshield Canes Baseball. In the Fall 2011 WWBA World Championships in Jupiter, Florida, the young right-hander averaged 90-92 MPH on his fastball, and topped out at 93. Brown has also shown his ability to throw a slurve, which comes in at around 75 MPH. A slider and changeup are his two other out pitches.
One thing that Johnson really noticed about Mitchell while recruiting him was his hard-working, no-nonsense attitude, calling him a "workout fanatic." The first time Johnson saw Brown pitch, he was throwing his fastball in the area of 86-87 MPH, and hadn't fully developed his breaking pitches, so his improvements have been an on-going process throughout his career.
Last year, Brown helped lead Rochester Century to the semifinals of the state tournament as a junior, defeating defending champions Eden Prairie High School in the first round with a 3-0, complete game two-hit shutout. Rochester Century lost in the semifinals to eventual state champion Burnsville High School. Brown was named to the All-Tournament team for his performance in the first round. Brown finished the 2011 regular season with an impressive 10-1 record with a 0.93 ERA and was selected to the Minnesota 3A All-State Team. He also hit .390 with 6 homeruns and 32 RBIs.
Johnson is very excited to see Mitch progress this year and come to San Diego in the fall. "He's (Brown) extremely confident," Johnson said. "He believes in himself, and that will allow him to be successful for the Honkers."
Opening day for the 2012 Rochester Honkers is on May 30 when the Honkers travel to Waterloo, IA to take on the Waterloo Bucks. The home opener is Thursday, May 31st against the same Waterloo Bucks. Game time is 7:05PM. Season Tickets, Bonus Books, Suites and Patios are now on sale for the 2012 season. Call the Rochester Honkers office at 507-289-1170 for more information.