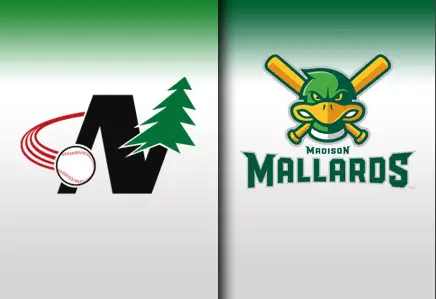 MADISON, Wis. (May 24, 2012) — The Madison Mallards are pleased to announce the signing of their newest assistant coach Jordan Comadena. After recently being released by the Houston Astros organization Comadena has decided to join manager Greg Labbe as the Mallards try to break back into the Northwoods League playoffs this summer.
Mallard fans might remember Comadena from his playing days with the team during the summers of 2005, 2006, and 2007. During those three summers he became a favorite of the Mallard faithful, hitting .266 with 55 RBIs in his time in the Northwoods League. He was also a speedster on the base paths, stealing a combined 36 bases in 2006 and 2007. His commitment to the organization was unparalleled, playing in 170 games with the team. Because of Comadena's impressive on-field performance and level of commitment to the organization the Mallards retired his jersey after his time with the team. His number 14 can still be seen out in left field by fans, as one of only three numbers retired by the Mallards in the franchise's history.
Despite not being drafted out of college, Comadena spent his last three seasons playing in the Houston Astros' minor league system as an undrafted rookie. During that time he bounced back and forth between the organization's low Single-A affiliate Lexington Legends and high Single-A affiliate Lancaster Jethawks. His career numbers in the minors were a .221 batting average, with two home runs and 28 RBIs.
"I'm very excited about the opportunity to come start my coaching career in Madison," Comadena said, "The Mallards did a lot for my playing career and I'm honored to be able to give back to the game and to the Mallards in this capacity."
Comadena played his collegiate baseball at Purdue University and was a standout outfielder for the Boilermakers. In three seasons in West Lafayette, Indiana he started 58 games and compiled a .297 batting average over that span. Starting his career as a leadoff hitter his coaches moved him into the fourth sport in the lineup to use his high batting average more effectively. His career at Purdue was cut short due to a hand injury that ended his junior year prematurely and forced him to sit out his senior year as well.
Born in Normal, Illinois he received his bachelors degree in movement and sports science in 2008 from Purdue University.
The 2012 season is upon us! Single-game tickets are on-sale for all Mallards home games!
The Mallards will host their season opener against the Battle Creek Bombers on May 30th at 7:05 pm at the "Duck Pond." 7-Game Packs, season, and group tickets are on sale now!
The Madison Mallards are part of the 16-team Northwoods League. The Northwoods League has more teams, plays more games, and draws more fans than any other Summer Collegiate Baseball League in North America.