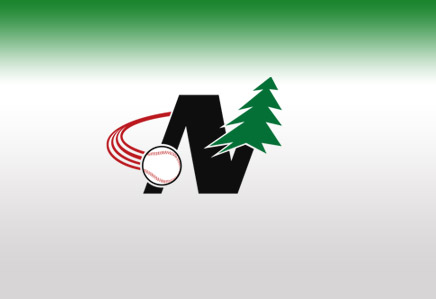 ROCHESTER, Minn. (May 30, 2012) – The 2012 Northwoods League season will officially get underway tonight when all 16 teams around the league square off against each other in their quest for the Northwoods League championship crown.
The Battle Creek Bombers, located in Battle Creek, Mich., look to defend their 2011 championship after going 43-26 in the league last season. The Bombers return five players in 2012 from that championship team and last year's assistant coach Brandon Higelin is the team's new field manager. The Bombers begin their title defense tonight at 7:05 p.m. at Warner Park in Madison against the Mallards.
The St. Cloud Rox, formerly known as the St. Cloud River Bats, will make their Northwoods League debut when they go on the road tonight to play the Duluth Huskies at Wade Stadium at 7:35 p.m. St. Cloud is commonly known as The Granite City due to the importance of granite quarries that have been in operation since the 1880s. The Rox were a professional minor league team that played in St. Cloud from 1946 to 1971. The Rox will play in the North Division of the Northwoods League and will open at Joe Faber Field in St. Cloud on Saturday, June 2, against the Mankato MoonDogs.
The Northwoods League also welcomes an expansion team in 2012. The Lakeshore Chinooks are based in Mequon, Wis. and will play their home games at Kapco Park on the campus of Concordia University. They open their season tonight at 6:35 p.m. at Joannes Stadium against the Green Bay Bullfrogs. The Chinooks home opener is on Monday, June 4th.
There will be five other games around the Northwoods League tonight. The Waterloo Bucks host the five-time champion Rochester Honkers at 6:35 p.m. at Riverfront Stadium; the Wisconsin Woodchucks travel to Eau Claire to face the Express for a 6:35 p.m. start; the Alexandria Beetles welcome the Thunder Bay Border Cats tonight at 7:05 p.m. at Knute Nelson Ballpark; the Mankato MoonDogs visit the Willmar Stingers at 7:05 p.m. and the Wisconsin Rapids Rafters host the Loggers of La Crosse at 7:05 p.m. tonight.
All Northwoods League games can be watched online for free at nwltickets.com or fans can subscribe on a mobile device.
The Northwoods League has more teams, plays more games, and draws more fans than any other Summer Collegiate Baseball League in North America. The League has 16 teams in Wisconsin, Minnesota, Iowa, Michigan, and Ontario.