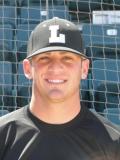 LA CROSSE, Wis. (July 27, 2012) – La Crosse Loggers starting pitcher Jake Stassi (Long Beach State) earned the honor of Northwoods League Pitcher of the Night for Friday, July 27.
Stassi threw seven shutout innings and allowed just three hits. He also walked none and struck out 11 Battle Creek Batters. Stassi earns the NWL Pitcher of the Night honor one night after his Logger and Long Beach State teammate Josh Frye did. Stassi is now 4-0 with a 1.80 ERA.
The Loggers won the game 4-1. The Loggers will host the Bombers again on Friday for a 6:05 p.m. start.