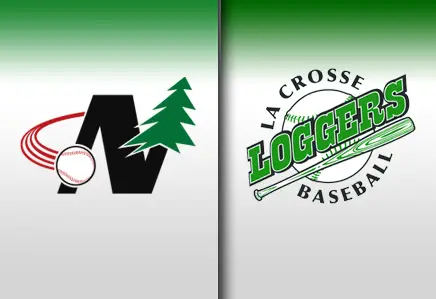 MIAMI (August 14, 2012) — Former La Crosse Loggers catcher Rob Brantly is scheduled to make his first Major League Baseball start at catcher tonight for the Miami Marlins. Brantly was acquired by the Marlins on July 23 from the Detroit Tigers.
The San Diego, Calif. native was called up from Triple-A New Orleans where he has played since landing with the organization. He batted .365 with two home runs and 11 RBIs. Brantly has a career minor league average of .280 with 16 home runs and 124 RBIs in 980 at-bats.
Brantly played for the La Crosse Loggers in 2009 where he won the Northwoods League batting title with an average of .346. He also clubbed seven home runs and drove in 36 runs for a Loggers team that won the South Division Championship. The Detroit Tigers drafted the 23-year-old in the third round of the 2010 MLB Amateur Draft out of the University of California-Riverside.
Brantly becomes the seventh former La Crosse Logger member to play in the Major Leagues, joining current major leaguers like Detroit Tigers' pitcher Max Scherzer, White Sox pitcher Chris Sale and recently called-up Cubs' outfielder Brett Jackson. Brantly is the 95th Northwoods League alum to make it to the big leagues and the 43rd to appear in a game in 2012.
The current La Crosse Loggers continue with the Northwoods League playoffs tonight as they host the Wisconsin Woodchucks at 7:05 p.m. in game two of the South Divisional playoffs. The Loggers have a chance to close out the series tonight after defeating the Woodchucks 14-6 on Monday night in Wausau. Meanwhile in the North Divisional playoffs, the Mankato MoonDogs play host to the Willmar Stingers tonight at 7:05. Mankato can win the best-of-three series tonight after opening with a 10-5 road victory on Monday.
The Northwoods League has more teams, plays more games, and draws more fans than any other Summer Collegiate Baseball League in North America. The League has 16 teams in Wisconsin, Minnesota, Iowa, Michigan, and Ontario.