Rodriguez to Manage Rox Again in 2013
August 18, 2012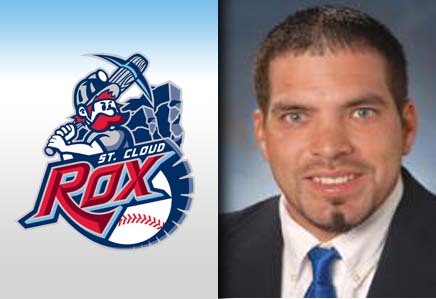 ST. CLOUD, Minn. (Aug. 17, 2012) — Augie Rodriguez will return for his second season as the St. Cloud Rox Field Manager. During the Rox inaugural season Rodriguez lead the Rox to a strong second-half which included 20 wins, an eight game win streak and finishing just two games out of first place.
"Augie deserves the opportunity to continue to be the Field Manager of the Rox," said Rox Vice President Scott Schreiner. "He has a vast passion for entire Rox organization and its success on and off the field. I truly believe that Augie is the type of leader that can help bring St. Cloud a championship."
"I'm extremely excited be back for another season as the Field Manager of the Rox," Rodriguez said. "I love the Rox organization, the fans and the City of St. Cloud. This is where I want to be. I look forward to building on this past inaugural season and the great excitement of Rox baseball. I want nothing more than to bring that Northwoods League championship trophy to our wonderful fans."
The Rox led the North Division in attendance during their inaugural season. More than 55,000 fans attended Rox games this past season.
Rodriguez will again be joined by assistant Anthony Espitia who has also signed on to return for the Rox second season. Espitia will again be the coach of the infielders and hitters. St. Cloud finished fourth in the Northwoods league in hitting this past season with a .287 team batting average.
To date, 95 former Northwoods League Players have played major league baseball. The League has 16 teams in Wisconsin, Minnesota, Iowa, Michigan, and Ontario.