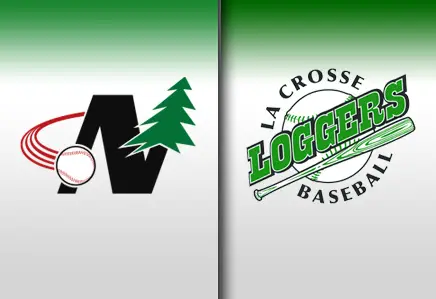 Nell Excited to Return to League, Take Reigns of NWL Champions
ROCHESTER, MN – The La Crosse Loggers baseball club announced today that they have hired Northwoods League veteran Jason Nell to be their field manager for the 2013 season.
Nell becomes the fourth manager in Loggers history as they prepare for their eleventh season of play in the Northwoods League. Nell replaces Andy McKay,who had served as the Loggers field manager for the previous five seasons before being lured into the Colorado Rockies organization where he now resides as their Coordinator of Mental Skills.
The Northwoods League is familiar and fond territory to Nell as he currently ranks eighth on the all-time managerial wins list having spent six previous seasons in the NWL, five of which were as a field manager. His first league experience came back in 2005 as an assistant coach for the Mankato Moondogs and, a season later, Nell moved into the head spot. 2008 was a banner year for Nell and the Mankato franchise as he led them to their first ever playoff appearance and a 41-win season. Nell was named as the NWL Field Manager of the Year for his efforts in that 2008 season and was recognized in 2011 as the All-Decade Manager of the Mankato Moondogs.
After a one-year hiatus from the NWL, Nell re-entered the fray in 2010, this time as the field manager of the Waterloo Bucks, where he would spend two seasons as their skipper.
While in the NWL Coach Nell coached 49 players that have gone on to play professional baseball and has totaled 173 career victories between his two previous stints in Mankato and Waterloo.
The Loggers were certainly excited to find a field manager with successful experience within the league. "We've always had a good rapport with Coach Nell and his multiple years of experience in this league is invaluable when it comes to developing players and helping them get ready for the next level," stated Loggers general manager Chris Goodell. "We welcome coach Nell and his family to the Logger family with open arms and look forward to going to work with him."
Nell is currently in his twelfth season as the head coach at Iowa Lakes Community College in
Estherville, Iowa where he has enjoyed much success. Nell has produced 287 wins, 5 All-Americans, 10 Academic All-Americans and 31 All-Region selections. As well as these honors, the Lakers program has sent 58 players to continue their baseball careers at different NCAA Division I, II, III and NAIA programs.
At Iowa Lakes, Nell is also an instructor and works in the Success Center assisting students with a variety of needs. Nell currently resides in Estherville with his wife Lisa, and his daughters Gracie and Chloe.
Coach Nell is excited about returning to the NWL and joining the Logger franchise. "I am pretty blessed, honored and humbled to be associated with the League," said Nell. "No matter where I have gone, including Mankato and Waterloo, I have been associated with great people – from players, to owners, general managers, coaches, and host families. This holds true with La Crosse." Nell continued, "The organization is first class and well respected. It is my responsibility to develop these young men both on and off the field in a manner and facet the city and management would be proud of."
Coach Nell and the Loggers will open their eleventh season of play at a date to be determined in May, 2013. The 2013 slate of games will be released later this fall from the Northwoods League office. The Loggers business office/retail store will remain open year-round at 1225 Caledonia St., La Crosse, M-F, 8-5. Fans may also call the Loggers office at 608-796-9553 or visit www.lacrosseloggers.com for team and ticket information.
NORTHWOODS LEAGUE MANAGERIAL HISTORY
TOP 10: REGULAR SEASON WINS
Manager Years Wins Losses Win % # Yrs
1. Darrell Handelsman 1997-2004 300 205 .594 8
2. Dale Varsho 2005-2012 278 271 .506 8
3. Tom Fleenor 1998-01, 03-04, 09 255 192 .570 7
4. CJ Thielke 2005-2010 230 178 .564 6
5. Dave Parra 2001-2006 211 175 .547 6
6. Andy McKay 2008-2012 206 139 .597 5
7. Greg Labbe 2005-07, 11-12 190 122 .609 5
8. Jason Nell 2006-2008, 10-11 173 169 .506 5
9. Eric Snider 1995-1998 158 87 .645 4
10. Jordan Bischel 2009-2012 131 112 .539 4
For more information, please call the Loggers business office at 608-796-9553 or via e-mail at info@lacrosseloggers.com.