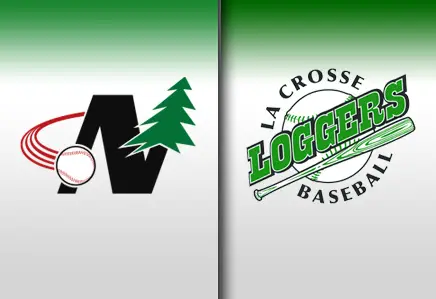 RHP Frye to Return, Outfielder Bekakis and Infielder Rivera to Join
LA CROSSE, WI – The La Crosse Loggers baseball club announced the signings of three additions to their 2013 roster today when team officials reported that pitcher Josh Frye, outfielder Johnny Bekakis and infielder Zack Rivera from Long Beach State University (Calif.) will be sporting a Logger uniform next summer.
Frye, a junior right-hander for the Dirtbags, will be returning to La Crosse for a second
summer after he joined the Loggers at mid-season in 2012 and helped them to a NWL title. The 6-7 hurler went 2-0 with 4.37 ERA over four appearances, including three starts, for the Loggers down the stretch and started game #2 of the South Division playoffs. His best summer performance came on July 26 when Frye struck out 10 Battle Creek Bombers over six innings while limiting them to just one run on three hits.
The Long Beach, Calif. native has primarily been used out of the bullpen for LBSU and
excelled in that role in the spring of 2012 when he posted a 1.71 ERA over 15 appearances. Frye did start this past summer in the Southern California Summer Collegiate League where he earned All- SCCBL postseason honors and Perfect Game tabbed him as the #2 overall prospect in that league.
Joining Frye next summer in La Crosse will be fellow junior Dirtbag Johnny Bekakis. The 6-1, 180 pound outfielder earned honorable mention All-Big West honors this past spring as LBSU's lead-off hitter when he ranked second on the team with a .290 batting average over 169 at-bats, along with scoring 25 runs and swiping seven bases. The Concord, Calif. native also recorded 15 multi-hit games, good enough for second on the team.
The elder statesmen Frye and Bekakis will also be bringing highly touted freshman Zack Rivera with them to compete in the Northwoods League next summer. An offensive-minded infielder who can play both second and third base, Rivera was also a two-sport athlete at Beckman High School in Tustin, Calif. where he excelled in both baseball and football. An All-CIF selection, Rivera hit .380 with five homers and 31 RBI's along with stealing 26 bases to lead Beckman to the CIF Championship as a senior.
Frye, Bekakis, Rivera and the rest of the Loggers will open their eleventh season of play at a date to be determined in May, 2013. The 2013 slate of games is expected to be released in the coming weeks from the Northwoods League office.
The Loggers business office/retail store is open year-round at 1225 Caledonia St., La Crosse, M-F, 8-5. Fans may also call the Loggers office at 608-796-9553 or visit www.lacrosseloggers.com for team and ticket information.