Loggers Sign Pair of Pitchers from USC
November 29, 2012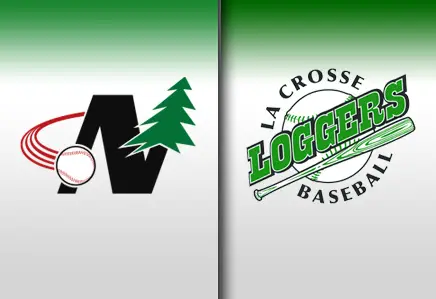 RHP Guillen to Return, RHP Kriske to Join
LA CROSSE, WI – The La Crosse Loggers baseball club announced the signings of a pair of right-handedpitchers from the University of Southern California to their 2013 roster today. Team officials reported that James Guillen, a member of their 2012 championship club, will indeed be returning and he will be joined by freshman hurler Brooks Kriske.
Guillen, now in his junior year at USC, was a key part of the Loggers pitching staff during the 2012 championship run. The right-hander posted a 5-2 record with a 3.20 ERA over 59 innings pitched. Guillen's nine starts ranked fourth on the Loggers staff, his five victories were second best and his 59 innings logged was the third most of any Loggers pitcher this past summer.
At USC, Guillen has posted a 2.65 career ERA over his first two seasons being used
primarily out of the bullpen. The Covina, Calif. native ranked third on the Trojans with 20
appearances this past spring when he posted a 2.45 ERA over 14.2 innings while recording 14 punch outs.
Joining Guillen in making the trip from southern California to La Crosse, Wisc. will be
fellow right-hander Brooks Kriske. The Palm Desert, Calif. native was a featured piece of the Trojans incoming recruiting class that was ranked as the 24th best class in the nation by Collegiate Baseball. As a senior at Palm Desert High in 2012, Kriske was named an Under Armour Pre-Season All-American, First Team All-Desert Valley League, First Team All-CIF and First Team All-State.
Guillen, Kriske and the rest of the Loggers will open their eleventh season of play at a date to be determined in May, 2013. The 2013 slate of games is expected to be released in the coming weeks from the Northwoods League office. The Loggers business office/retail store is open year-round at 1225 Caledonia St., La Crosse, M-F, 8-5.
Fans may also call the Loggers office at 608-796-9553 or visit www.lacrosseloggers.com for team information.