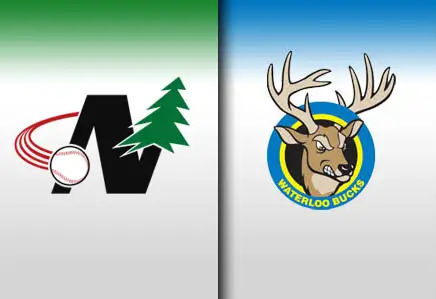 Waterloo, IA – The Waterloo Bucks, a member of the Northwoods League, have announced outfielder Pete Leonello will return to Waterloo for his second season in 2013. Leonello (pronounced lee-oh-NELL-oh), a junior at Long Island University, is the fourth player to be named to the Bucks' roster for the team's 19th season.
Last year for Waterloo, Leonello played in 31 games before injuries ended his season in mid-July. The 6'0", 175-pounder hit .296 with 6 doubles and 14 RBI. Leonello stole 12 bases and ended the year with a .434 on-base percentage.
"Pete coming back to Waterloo to finish what he started last summer is a huge addition for us heading into the 2013 season," said Bucks coach Pat Casey. "When you talk about complete players, Pete's name is very close to the top of the list. He's an outstanding defensive outfielder with great range and arm strength, but his speed is what separates him from the competition. Pete has game changing ability on the bases and in the field with his excellent speed, but also at the plate with his bat; rarely do you find a college hitter with the bat control and consistency that he has. Pete is one of the more exciting players to keep an eye on this summer, and we're all thrilled to have him back with the Bucks for 2013!"
In 2012 for the Blackbirds, Leonello started in 55 games and was named to the All-Northeast Conference first team. The Commack, New York native led his team in batting average (.327), hits (71), runs (41), doubles (13), stolen bases (12), and walks (28).

Born May 3, 1992, Leonello played high school baseball at Commack High School where he was named All-County in both 2009 and 2010. Pete is the son of Bill and Dianne Leonello.
The Bucks will open the 2013 season at home versus the St. Cloud Rox on May 29. Season tickets, group outings, and single-game tickets are currently on sale. For more information, call the Bucks' Ticket Line at (319) 232-5633. Fans are encouraged to stay in touch with the Bucks in the off-season by utilizing their website at www.waterloobucks.com.