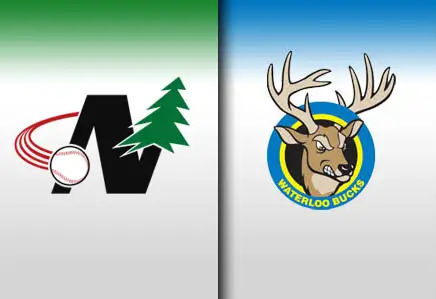 Waterloo, IA – The Waterloo Bucks, a member of the Northwoods League, have announced right-handed pitcher Kyle Kramp will return to Waterloo for his third season in 2013. Kramp, a junior at Butler University, is the fifth player to be named to the Bucks' roster for the team's 19th season.
Last year for Waterloo, Kramp appeared in 10 games before injuries ended his season in early-July. The 6'3", 207-pounder went 0-3 with 17 strikeouts in 17.1 innings pitched, finishing with a 6.75 ERA.

In 2011 for the Bucks, Kramp led the team in saves with nine, ending the year with a 3-4 record, 40 strikeouts, and a 4.82 ERA. The Westfield, Indiana native's nine saves that season ranks as the eighth most in a single-season in Waterloo's record books. In addition, Kramp's 30 appearances are tied for the second most in a single-season for the Bucks.
For his NWL career, Kramp owns a 3-7 record with a 5.30 ERA and 57 strikeouts. Kramp's 40 appearances ranks as the sixth most in a career in team history, while his 12 saves is tied for fourth in the Bucks' record books.
"Kyle's return to our pitching staff supplies us with a strong arm and a veteran presence," said Waterloo general manager Dan Corbin. "He has excelled in a closer role during his time in the Cedar Valley and we are excited to announce him as our first pitcher signing for 2013."
In 2012 for the Bulldogs, Kramp appeared in 15 games, finishing with a 1-2 record and 25 strikeouts. Kramp, who was selected by the San Francisco Giants in the 45th round of the 2009 Major League Baseball First-Year Player Draft, finished the '12 season with 11 relief appearances and 31.2 innings pitched.

Born December 23, 1990, Kramp was named the 2009 Indiana Baseball Coaches Association Player of the Year, earning All-State and All-Conference Honors at Westfield High School. As a senior, Kramp went 10-2 with a 1.79 ERA and 101 strikeouts. Kyle is the son of Dave and Lisa Kramp.
The Bucks will open the 2013 season at home versus the St. Cloud Rox on May 29. Season tickets, group outings, and single-game tickets are currently on sale. For more information, call the Bucks' Ticket Line at (319) 232-5633. Fans are encouraged to stay in touch with the Bucks in the off-season by utilizing their website at www.waterloobucks.com.