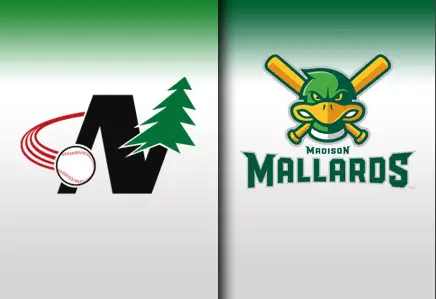 Madison, WI – February 1, 2013. The Madison Mallards have announced the return of junior right-handed pitcher Danny Sullivan from Davenport College and junior left-handed pitcher Sam Forkert from Marian University (WI).
Sullivan, a 6'2", 235 pound pitcher from Dodgeville, Wisconsin will join the Mallards after his first season with the Panthers. He pitched for the Mallards in the summer of 2012 and with the Madison College Wolf Pack last spring. Sullivan finished with a 5-1 record and 2.63 ERA in his first season with the Mallards. He appeared in 20 games that included one start and had 61 strikeouts in just 44.1 innings pitched.
While playing for Madison College he was named Conference MVP, First-Team All-Conference and Second-Team All-Region while finishing a perfect 7-0 for the Wolf Pack. He finished with a 4.47 ERA and had 58 strikeouts in 52.1 innings pitched. Sullivan appeared in 13 games including nine starts. Sullivan won four varsity letters while at Dodgeville High School and was a four-time All-Conference and All-District selection.
Forkert, a 6'6", 220 pound lefty out of Sister Bay, Wisconsin will return to Madison for his second season with the Mallards after completing his junior season with the Sabres. Forkert was a steady long-reliever and spot starter for the Mallards last summer. He finished with a 2-3 record and 4.64 ERA. He appeared in 21 games including four starts and had 37 strikeouts in 42.2 innings pitched.
In 2012 with Marian, Forkert led the team with a 3.81 ERA. He finished with a 2-5 record and appeared in nine games, all starts. He had 51 strikeouts in 54.1 innings pitched. He starred at Gibraltar High School where he was named the Conference Player of the Year and to the All-Conference team.
The Mallards will host their season opener against the Eau Claire Express on May 29th at 7:05 pm at the "Duck Pond." Single-game tickets will go on sale April 27th.
The Madison Mallards are part of the 16-team Northwoods League. The Northwoods League has more teams, plays more games, and draws more fans than any other Summer Collegiate Baseball League in North America. In 2013, the Northwoods League will celebrate its 20th season.