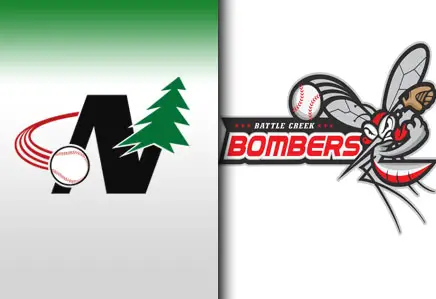 BATTLE CREEK, MI- The Battle Creek Bombers have announced the team's first new player signing of 2013 with the addition of Arizona State sophomore slugger, Rouric Bridgewater.
Bridgewater comes in as a 6'1", 205lb left-handed hitting first baseman. A graduate of Diamond Ranch high school in Pomona, California, Bridgewater set school records after hitting 10 home runs and batting .580.
The 2011 MLB draft saw Bridgewater ranked as one of the top ten first basemen coming out of high school. Although he drew a fair amount of attention from scouts, he decided that Pac-12 baseball was the right decision for him.
In his first season at Arizona State, Bridgewater started nine games as a designated hitter and one as a first baseman. He compiled 14 hits in 52 at-bats including three doubles and two home runs. The team ended their regular season as the sixteenth ranked team in the nation, finishing 36-20, while boasting a 23-6 record at home.
The Battle Creek Bombers are members of the Northwoods League that has more teams, plays more games, and draws more fans than any other summer collegiate baseball league in America. The team opens up its 7th season in Battle Creek on Wednesday, May 29th. For information on tickets call (269) 962-0735 or visit BattleCreekBombers.com.