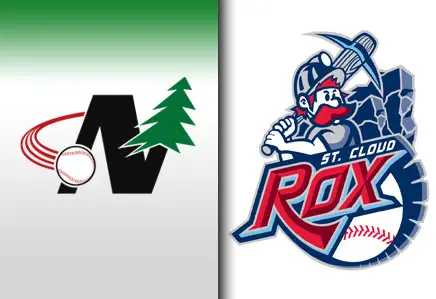 St. Cloud, Minn. – The St. Cloud Rox announced the signing of four new athletes to the 2013 roster. Wake Forest Demon Deacons' junior Charlie Morgan and freshman Jack Curtis III, Ole Miss Rebels' Christian Helsel, and North Dakota State University Bison's Timothy Colwell have signed to play for the Rox as they gear up for their second season in the Northwoods League.
Morgan, a 6'3" 216 pound catcher and infielder is starting his junior season with the Demon Deacons. Charlie appeared in 56 games his sophomore season recording a .251 batting average with 179 at bats. He posted 35 RBIs with 25 runs and 45 hits. Morgan has an outstanding fielding percentage of .983 in his career with Wake Forest. He was named Virginia State Player of the Year as a sophomore. As a freshman he led his class with 22 RBIs and was second among freshman with four home runs. Named Virginia AAA All-State Player of the Year, First Team Virginia All-State, and Northern Region Player of the Year as a senior in high school. Morgan is a native of Springfield, Va.
Curtis, a 6'3" 200 pound infielder is just starting his collegiate career with Wake Forest this season before coming to St. Cloud for the summer. He was a four-year letter winner and team captain in high school. Jack was awarded the 2010 Silver Slugger Award at East Ridge High School and currently holds the school record for batting average, on-base percentage, and hits in a season. He ranks second all-time in home runs in a season and ranked in the top 500 players nationally by Perfect Game. Curtis' grandfather played in the Major Leagues for the Chicago Cubs ('61-'62), Milwaukee Braves (1962), and the Cleveland Indians (1963). Curtis is a native of Clermont, Fla.
Helsel, a 6'0" 195 pound freshman at Ole Miss is ready to start his first season with the Rebels. In high school Christian was a four-year letter winner and a four-time selection to the Altoona Mirror's First Team. He helped lead his team to a seventh District Championship and the program's first semifinal appearance in the class 4A State Tournament in 2012. Helsel hit .419 with four home runs for his career in high school. Selected to the 2012 All-State Second Team senior year. In his senior year he hit .415 with two home runs, 17 RBI and 27 runs scored.
Colwell, a 5'11" 180 pound outfielder is starting his junior year with the Bison this season before coming to St. Cloud for the summer. As a freshman he played in 47 games including 44 starts between center field and right field. Voted NCBWA Preseason All-America third team this year. Was voted to the All-Midwest Region second team last spring by the American Baseball Coaches Association. He was also First Team All-Summit League and First Team Academic All-Conference in 2012. He was NDSU's first all-region pick at the Division I level. Colwell led North Dakota State with a .381 batting average, 244 at-bats, 93 hits, 62 runs, nine triples, 12 stolen bases, 25 walks, a .438 on-base percentage and a .512 slugging percentage. In the NCAA Division I statistics, Colwell ranked 31st in batting average, 26th in runs scored, 20th in total hits, and third in triples. Colwell had a 34-game on-base streak during the 2012 season including a 13-game hitting streak. Colwell is a native of Shoreview, Minn.
The 2013 Rox roster will be compiled of 30 players from across the country competing in the top-rated Northwoods League as it celebrates its 20th anniversary in 2013.
Some notable Northwoods League alumni are: Curtis Granderson (Yankees), Josh Willingham (Twins) Andre Ethier (Dodgers), Jordan Zimmerman (Nationals) and Ben Zobrist (Rays).
The Rox home opener is set for May 31 against the Thunder Bay Border Cats. There will be a fantastic post-game fireworks show presented by Coborn's. The first pitch is slated for 7:05 p.m. For tickets and additional information call the Rox office at (320) 240-9798 or on the web at www.stcloudrox.com.