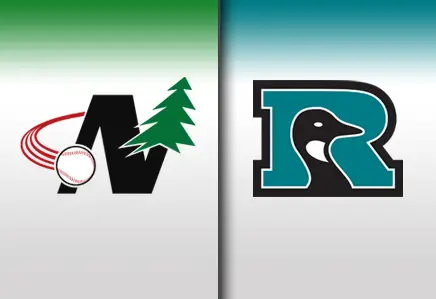 (Rochester, MN)– The Rochester Honkers Baseball Club announced today the signing of Jeff Campbell, a sophomore infielder and right-handed pitcher from the University of North Dakota.
Campbell, a 6'4" 225 pound Clearwater, FL native, just earned his first win on the mound, pitching a four-hit complete game (7 innings) shutout against 7th ranked Division II St. Cloud St in a 2-0 win. The victory gave UND a split with SCSU in a non-conference double action at the Metrodome in Minneapolis, MN. Campbell also went 1-3 at the plate, hitting third in the lineup.
Campbell is leading 4-2 North Dakota in RBI (5) and home runs (1) as their starting first baseman. He is 1-1 with a 4.05 ERA on the mound, and has collected 5 strikeouts in his 13.1 innings pitched.
As a freshman, Campbell hit .326 and led North Dakota in home runs (12), RBI (47) and doubles (14). He posted a 4-7 record on the mound with a 6.30 ERA while striking out 41 in 75.2 innings of work.
The Rochester Honkers 20th season begins on May 29th when they travel to Mankato, MN for a 7:05pm start versus the MoonDogs. Their home opener is Thursday, May 30th against the same Mankato MoonDogs. First pitch at Mayo Field is 7:05pm. Season Tickets, Bonus Books, Suites and Patios are now available. Call the Rochester Honkers office at 507-289-1170 for more information.