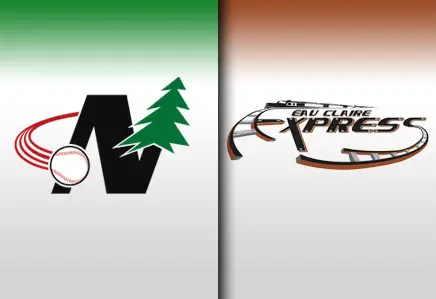 Eau Claire, Wis. — March 6, 2013 — With the spring baseball season well underway, Eau Claire Express Field Manager, Dale Varsho has announced two more verbal commitments for the 2013 season.
Both players will be coming from a school new to the Express. Brandon Jackson and Clay Bauer are both pitchers at Oregon State that will be joining the Express for their first season. The Beavers have a strong baseball history, winning back-to-back National Championships in 2006 and 2007.
Jackson is a junior right-handed pitcher that transferred in from Western Nevada. As a sophomore at Western Nevada, Jackson was 10-1 with a 1.55 ERA in 19 games. He held opposing batters to a mere .176 batting average against. He was also named first-team all-league.
In high school, Jackson attended Roseburg High School in Oregon and was a two-time all-league selection. He was named second and third-team All-State and played in the state of Oregon All-Star series. To date, Jackson has appeared in three games this spring for the Beavers and is 2-0 while not allowing a run.
Bauer is also a junior pitcher transfer from the College of San Mateo. He pitched three games last summer in the West Coast League. Bauer was also drafted in 2011 by the Colorado Rockies in the 48th round but did not sign. At San Mateo, Bauer was 4-6 his sophomore season with a 4.21 ERA in 14 games. As a freshman he was named All-Northern California and also Coast Golden Gate Conference Co-Pitcher of the Year.
He attended Livermore High School in California and went 2-5 his senior season with a 3.29 ERA in 49 innings. This spring Bauer has appeared in one game for the Beavers and went 1 2/3 innings while giving up a run.
With the spring season underway, be sure to check the Express roster page to follow how the players are doing in their spring season. Just follow the links to the stats pages for each player.
The Express open up the 2013 season, May 29 in Madison to take on the Mallards. The home opener is Sunday, June 2 against the Wisconsin Woodchucks. First pitch is set for 5:05 p.m. Continue to watch for roster announcements through the spring leading all the way up to opening day.
The Northwoods League has more teams, plays more games, and draws more fans than any Summer Collegiate Baseball League in North America.