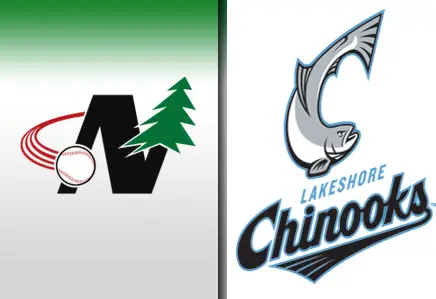 This week's Lakeshore Chinooks player announcements feature players who are on currently ranked NCAA Division 1 teams!
The LSU Tigers will be sending three of their top players north to participate in the 2013 Northwoods League season.

LSU is currently ranked #3 with a 10-1 record. Mitchell Sewald is a freshman right-handed pitcher who will spend a majority of his season observing the Tigers pitching staff that consists mainly of upper classmen.

The University expects Sewald to be one of their top pitching talents in the next few years.

Christian Ibarra will be filling the gap at shortstop this summer. Ibarra was labeled the top junior to come out of the state of California last year. He is currently hitting for an average of .343.
Andrew Stevenson will be joining Chinooks 2012 MVP Forrest Chadwick in the outfield. Stevenson was picked as the Tigers top defensive outfielder.
From the #19 ranked Virginia Cavaliers, the Chinooks announced the signing of Mike Papi. Mike was drafted by the Los Angles Angels in the 30th round of the 2011 MLB draft. Papi was ranked the 84th best high school prospect by Baseball America. The Cavaliers currently sit with a perfect 12-0 record.
Finally rounding out this week's announcements, from the #16 ranked Arkansas Razorbacks, the Chinooks signed left-handed pitcher Adam Meyer. Meyer, a redshirt freshman, is also a Milwaukee native. Currently coming off Tommy John surgery, the Razorbacks expect to see big things from Adam in the near future. Arkansas currently holds a record of 7-5.
Our five newest players will be taking the field May 30th for the Chinooks home opener against the Wisconsin Rapids Rafters at 6:35pm.