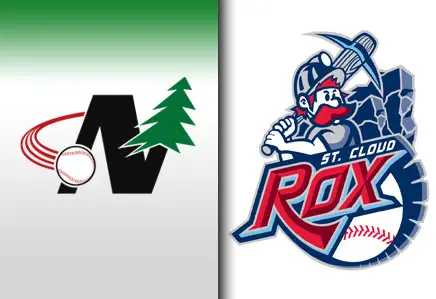 St. Cloud, Minn. – The St. Cloud Rox announce the signing of six new players to the 2013 roster.

Freshman Vincent Jackson (University of Tennessee Vols'), sophomore Blake Headley (University of Nebraska Cornhuskers), sophomore Michael Healey and freshman William Nastasi (University of Connecticut Huskies'), juniors Garrett and Kyle Fischer (St. Cloud State University Huskies), have all signed to play for the Rox this summer.
Jackson, a 6'4" 200 pound left-handed pitcher and outfielder was selected by the New York Yankees in the 23rd round of the 2012 MLB First-Year Player Draft. He was ranked as the 78th-best prospect (in the United States) in the 2012 high school class by Baseball America. He was also tabbed as the 36th best outfielder in the 2012 MLB draft by BaseballDraftReport.com.

Jackson was named a 2012 Rawlings Second Team All-American and to the 2012 Rawlings All-Southeast Region Team. He earned 2011 Perfect Game Underclass First Team All-American accolades and named to the 2011 New Balance All-Area Code Games Team. As a senior he hit .360 with five home runs, 33 RBIs and only struck out once. Also went 4-1 with 55 strikeouts and a 2.38 ERA in 35.1 innings on the mound. Jackson is a native of McDonough, Ga.
Headley, a 6'2" 205 pound infielder is in his sophomore season with the Cornhuskers. His freshman year at Nebraska he played in 25 games, including eight starts. Headley hit .304 (14-for-46) on the season with six RBI and one stolen base. He was a varsity letter winner for Nebraska in his rookie season. He has played in nine games for the Cornhuskers this season. Headley is a native of Omaha, Neb.
Healey, a 6'1" 190 pound right-handed pitcher is a sophomore with the UConn Huskies. Healey appeared in nine games posting an ERA of 5.79 and struck out eight in 9.1 innings pitched and was named to the Big East All-Academic Team in 2012. Last summer Healey pitched in nine games and started once for the Lehigh Valley Catz (ACBL), where he struck out 29 batters in 24 innings.

In high school he was selected to the 2011 Rawlings/Perfect Game Preseason All-Region Team and helped lead his team to back-to-back District Championships and an appearance in the Pennsylvania (AAA) State Championship game as a senior. Healey is a native of Tunkhannock, Pa.
Nastasi, a 6'5" 205 pound right-handed pitcher is starting his first collegiate season with the UConn Huskies. In high school he played four seasons of varsity baseball at Barnstable High School and served as team captain. Nastasi was a two-time team MVP, and led the team to an OCL League Championship. He also played three seasons of varsity hockey. Nastasi is a native of Centerville, Mass.
K. Fischer, a 6'3" 205 pound right-handed pitcher is starting his junior season with the SCSU Huskies. Like his twin brother Garrett he is a veteran player in the Northwoods League having played with the Willmar Stingers during the 2012 season.

He played in 11 games with 59.1 innings pitched. Kyle pitched 46 strikeouts and recorded a 4-2 record with the Stingers. With St. Cloud State he made 11 starts and 16 appearances owning a stellar 2.21 earned run average in 2012. Posted an 8-3 record in 77.1 innings pitched and was third on the team with 64 strikeouts his sophomore season.

Named to the Daktronics All-Central Region Second Team, National Collegiate Baseball Writers Association Second Team, and All-NSIC First Team. So far this season at SCSU he has a 3-1 record in 26 innings pitched.
G. Fischer, a 6'3" 200 pound outfielder is currently in his junior season with the SCSU Huskies. Fischer will be on a temporary contract for the Rox this summer. He is no rookie in the Northwoods League, playing last season with the Mankato MoonDogs.

Garrett played in 12 games posting nine runs on 13 hits and 5 RBI for the MoonDogs. Last spring with St. Cloud State he played in 59 games finishing with a team-high .407 batting average (24th in the nation) and had 21 multi-hit games. Led his team with 79 hits, three triples, and made just one error. Named to the All-NCAA Central Region Tournament Team, NSIC All-Tournament Team, and All-NSIC Second Team. So far this season he has six runs on 11 hits with six RBIs. Fischer is a native of New Ulm, Minn.
The 2013 Rox roster will be compiled of 30 players from across the country competing in the top-rated Northwoods League as it celebrates its 20th anniversary in 2013.

Some notable Northwoods League alumni are: Curtis Granderson (Yankees), Josh Willingham (Twins) Andre Ethier (Dodgers), Jordan Zimmerman (Nationals) and Ben Zobrist (Rays).

The Rox home opener is set for May 31 against the Thunder Bay Border Cats. The first pitch is slated for 7:05 p.m. with a fantastic firework show presented by Coborn's to follow the game. For additional information call the Rox office at (320) 240-9798 or on the web at www.stcloudrox.com.