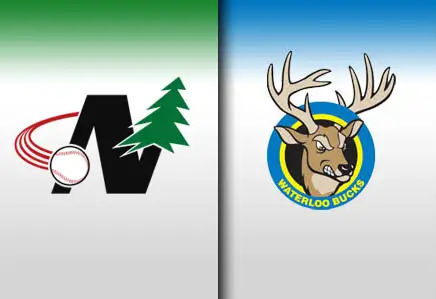 Waterloo, IA – The Waterloo Bucks, a member of the Northwoods League, have announced the signing of infielder/outfielder David Kerian to their roster for the 2013 season.
Kerian (pronounced KEER-ee-un), a sophomore at the University of Illinois, will join fellow Fighting Illini Drasen Johnson and Thomas Lindauer on Waterloo's roster for the team's 19th season.
This season for Illinois, Kerian is hitting .333 with 10 RBI in 51 at bats. The 6'2", 195-pounder has started in 14 of the 15 games he's played and owns a .426 on-base percentage.
"We are extremely excited to add David to our 2013 roster," said Bucks coach Brandon Hunt. "Adding a former Iowa high school player with David's athleticism will be a major asset to our team this summer. David will fill a utility role for us as he has the ability to play several positions in the infield and outfield as well as being able to swing from both sides of the plate."
Last summer, Kerian played for the Springfield Sliders in the Prospect League where he hit .281 in 56 games. The Dakota Dunes, South Dakota native hit four home runs with 30 RBI and 36 runs scored.
Born February 9, 1993, Kerian attended Bishop Heelan Catholic High School in Sioux City, Iowa where he was drafted in the 42nd round of the 2011 Major League Baseball Draft by the Washington Nationals. As a senior, Kerian hit .508 with 14 home runs, 44 RBI, a 1.038 slugging percentage, and a .601 on-base percentage. David is the son of Steve and Tina Kerian.
The Bucks will open the 2013 season at home versus the St. Cloud Rox on May 29. Season tickets, group outings, and single-game tickets are currently on sale. For more information, call the Bucks' Ticket Line at (319) 232-5633. Fans are encouraged to stay in touch with the Bucks in the off-season by utilizing their website at www.waterloobucks.com.