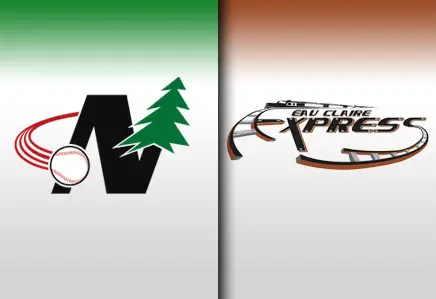 Express Manager Dale Varsho is bringing in three newcomers from the Santa Clara Broncos for the 2013 season. Utility players Greg Harisis (Jr.) and Jose Vizcaino Jr. (Fr.) along with RHP Peter Hendron (Fr.) will all see their first Northwoods League action.
The Express, after having three combined players from Santa Clara in 2010 and 2011, did not have a representative from the Broncos last summer. The most notable player, Lucas Herbst, who is in the minor leagues with the Baltimore Orioles organization, played during the 2010 championship season.
Greg Harisis, a right-handed bat from Yorba Linda, Calif., is putting up flashy statistics this spring. In 16 games, all starts, the junior is batting an even .400 and has knocked in 12 teammates. He was named All-WCC in 2012 when he hit .398 in 40 games.
Jose Vizcaino Jr. has not played this spring for Head Coach Dan O'Brien, but he has family history on his side. Jose Vizcaino, his father, played for 18 years in the majors and compiled a .270 career average. His uncle, Bob Scanlon, also played in the MLB.
Hendron has started one game in 2013 against Seattle University. He went four innings and allowed five earned runs on five hits.

With the spring season underway, be sure to check the Express roster page to follow how the players are doing in their spring seasons. Links to each player's updated spring statistics can be found in the bio section of their player page.
The Express begin their ninth season of Northwoods League play on May 29 in Madison to take on the Mallards. Eau Claire begins their home schedule on Sunday, June 2 against the Wisconsin Woodchucks. First pitch for that contest is scheduled for 5:05 p.m. Roster announcements will continue to be announced throughout the spring until opening day.
The Northwoods League has more teams, plays more games, and draws more fans than any Summer Collegiate Baseball League in North America.