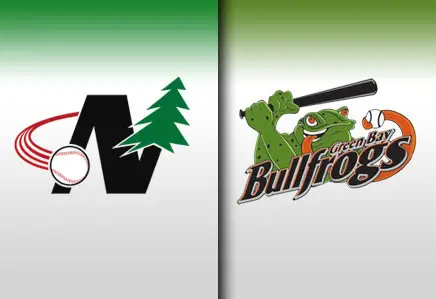 The Bullfrogs have signed two players from Big West Conference power Cal Poly.

Outfielder Nick Torres and infielder Ryan Drobny will, both sophomores, will play their summer baseball at Joannes Stadium in 2013.
Torres, who stands at six feet tall and weights 192 pounds, has started every game for 15-4 Cal Poly thus far in the 2013 season, and is batting .321 with four home runs and 14 RBI. Torres has also stolen three bases for the Mustangs this season. Torres typically bats in the cleanup spot for Cal Poly.
Drobny, a native of Danville, Cal., has not yet played in a game for the Mustangs in 2013. He had three hits in 36 at bats and also five RBI for the team in his freshman year in 2012.
This is the third straight year that the Bullfrogs will have players from Cal Poly on their roster. Last season outfielder/first baseman David Armendariz came from the Mustangs program to Green Bay, and in 2011 it was outfielder Mitch Haniger. Haniger was drafted in the first round of the 2012 MLB Draft by the Milwaukee Brewers.
The Bullfrogs home opener in 2013 is May 30 against the Wisconsin Woodchucks. First pitch is scheduled for 6:35 p.m., and tickets are available.
Please call 920-497-7225 or log on to www.greenbaybullfrogs.com for more information.
The Bullfrogs are a part of the 16-team Northwoods League. The Northwoods League has more teams, plays more games, and draws more fans than any other Summer Collegiate League in North America.