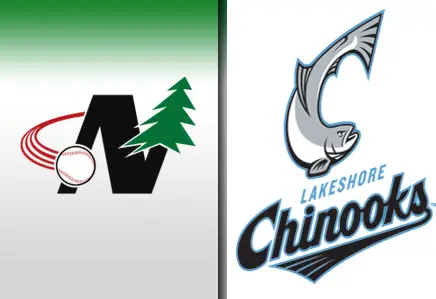 The Lakeshore Chinooks continue to build their roster for the upcoming 2013 season. This week, six new players were announced and will join the already impressive roster helmed by UW-Superior coach Eddy Morgan.
The first announcement of the week is Alex Young from Texas Christian University. The left-handed Horned Frog will join the Chinooks pitching staff this summer. Young was drafted by the Texas Rangers in the 2012 MLB Draft in the 32nd round but elected to continue his career at. During his high school playing career, Alex–an Illinois native–was named a 2012 Louisville Slugger first team All-American.
Valparaiso University will be sending two talented young players to the Chinooks roster. First up is junior right-handed pitcher Karch Kowalczyk, who also has playing experience as an infielder. Not only showing aptitude on the playing field, Kowalczyk also excels in the classroom–he was named to the Horizon League's Fall Academic honor roll. The other Crusader joining the Chinooks roster is Chris Manning. The junior will be sharing time in the outfield. In 2012, Manning was one of only two players to start all 60 games for the Crusaders and was named a Horizon League Second-Team All-League outfielder.
Kent State University will be sending three Golden Flashes to southeastern Wisconsin this summer. Tim Faix is a sophomore left-handed pitcher. Faix was selected for a number of performance awards during his high school career at Walsh Jesuit High School in Ohio. Like his teammate, Josh Pierce will also be joining the pitching staff. Pierce is a right-handed redshirt sophomore and was a Rawlings All-American honorable mention in high school. Rounding out this week's announcements is Sawyer Polen. Polen is predicted to be the Chinooks starting second basemen. Sawyer is currently a sophomore at Kent State.
These six soon-to-be Chinooks will be making their Kapco Park debut at the Chinooks home opener, May 30th at 6:35pm against the Wisconsin Rapids Rafters. For everything Chinooks, make sure to visit www.lakeshorechinooks.com and follow the team on Facebook and Twitter.