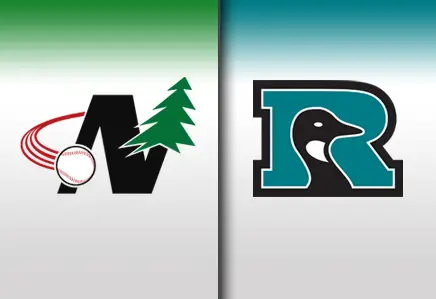 (Rochester, MN)– The Rochester Honkers Baseball Club announced today that Chad Wallach, a junior catcher from #8 ranked Cal State Fullerton, will return to the Honkers lineup this summer.
Wallach, a 6-foot-3, 220-pound junior from Yorba Linda, CA is currently hitting .316 with 3 doubles and 15 RBIs for the 21-3 Titans. He also leads the team in hits by pitch with 7.
Wallach finished the 2012 Rochester Honkers season hitting .303 with 10 doubles, 7 home runs and 28 RBIs. He spent time at first base and behind the plate last summer, playing in 45 total games.
In 2012, Wallach was part of a three-man catching rotation at Cal State Fullerton, starting 21 games, and appearing in 32. He finished the season hitting .206 with 4 doubles and 7 RBIs.
Wallach's father and two brothers all played for Cal State Fullerton and moved on to professional baseball. His father Tim, was a first round draft pick off the National Championship team in 1979, and went on to become a five-time MLB All-Star over his 17 year MLB career. He is currently the third base coach for the LA Dodgers. His brother Matt, finished the 2012 season with the AA affiliate of the Dodgers and brother Brett finished the 2012 season with the A affiliate of the Chicago Cubs.
Cal State Fullerton begins a 3-game set starting Thursday with visiting Pacific.
The Rochester Honkers 20th season begins on May 29th when they travel to Mankato, MN for a 7:05pm start versus the MoonDogs. Their home opener is Thursday, May 30th against the same Mankato MoonDogs. First pitch at Mayo Field is 7:05pm. Season Tickets, Bonus Books, Suites and Patios are now available. Call the Rochester Honkers office at 507-289-1170 for more information.