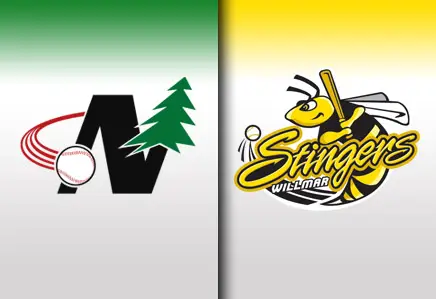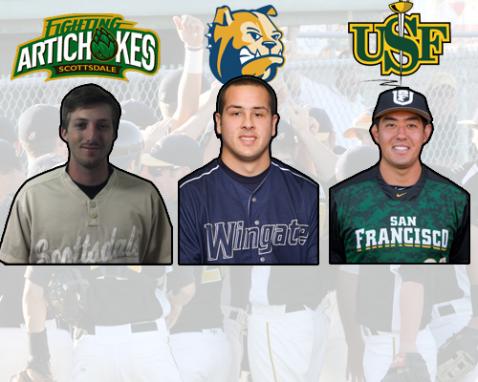 Home opener presented by Marcus Construction tickets go on sale this Friday
Willmar, MN – The Willmar Stingers have announced the signing of three pitchers to the upcoming 2013 roster. Following the latest players to sign, the Stingers now have 18 players signed to contracts for their fourth season of Northwoods League Baseball, which will open on Wednesday, May 29th at Bill Taunton Stadium against the Thunder Bay Border Cats.

Joining the club this summer will be sophomore left-hander Colton Thomson (Scottsdale Community College), sophomore left-hander Sheldon Lee (University of San Francisco), and junior right-hander Olen Little (Wingate University).
Thomson, a 6 foot-1 inch, 180 pound sophomore has a record of 4-0 with the Artichokes. In his 53 innings pitched so far this spring, Thomson has a team leading ERA of 0.68. Colton has 71 strikeouts to only 11 walks thus far and has only allowed 3 earned runs. Thomson threw a complete game no-hitter against Southern Nevada on February 8th with 10 strikeouts and only threw 88 pitches. The Stingers have had players from the Artichoke program in past years, including 2012 right-handed pitcher Richie Navari.
Lee, a 6-foot-1 inch, 195 pound sophomore is mainly a bullpen presence for the Dons of San Francisco. Lee has made 10 appearances in 2013, making 2 starts. In 13 1/3 innings pitched, Lee has struck out 4 batters and has a record of 1-2 out of the pen. During his freshman season, Lee compiled 23 innings, struck out 20, and had a 3-0 record for the Dons. The Stingers have had a few players from the San Francisco program, including Andrew Pulido (2012) and Mitch Rowan (2011-12).
For the first time in franchise history, the Stingers have a player from Wingate University. Little, a 6-foot-2 inch, 190 pound sophomore has made 8 starts for the Wingate University Bulldogs. In his 8 games, Little has proven to be a valuable asset for his team, compiling a record of 6-1 and a 0.88 ERA. Throwing 51.1 innings this year, Little has struck out 36 batters and only walked 14.
"These four pitchers will help give our pitching staff some balance in 2013. Having a staff with both left and right hand throwers will give our coaches many options to match up as the season goes on," said field manager Matt Hollod.
The 2013 roster will be compiled of 30 players from across the country and the roster will continue to take shape in the upcoming weeks leading up to the home opener.
Season tickets for the 2013 season are $169 for reserved seat backs and $199 for the Gurley's Foods box seats. Single game tickets for the Home Opener will go on sale April 5th at 9 am. For more information regarding the Home Opener presented by Marcus Construction or other Stingers related news, visit www.willmarstingers.com or call 320-222-2010. The 2013 season is presented by Charter.