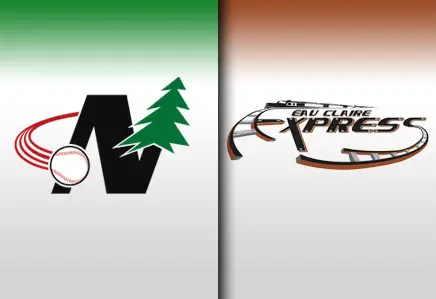 Two players from 2012 will join the Express for a second straight year as announced by Field Manager Dale Varsho on Wednesday. Lefty pitcher Matt Trowbridge (Central Michigan) and Tim Zier (San Diego State) look to carry their spring success into another summer in Eau Claire.
Trowbridge, a sophomore, was a starter this past summer for the Express. He went 3-4 with a 5.31 ERA in his 11 starts, while pitching 53.1 innings and striking out 60. A scoreless streak that spanned 14.2 innings through his first three starts in June highlighted his season on the hill.
"I'm very excited to have the opportunity to be a part of the Express again this upcoming summer. The city of Eau Claire truly supports their team every single day, which really made it an honor to represent them at Carson Park," Trowbridge said.
This spring, after receiving the opening day start for Central Michigan, Trowbridge has made the move to the back of the bullpen. Since being named the closer, Trowbridge has tossed 16.1 innings, struck out 28 batters, and saved five games.
"I love to have the ball in my hand when the game is on the line and to compete against others, so I think this role was perfect for me and will allow me to use my skills in the best possible manner for the team to acquire a victory," Trowbridge said.
Now in his junior year, Zier made progress with the wood and glove in the 2012 summer season with Eau Claire. The 5 foot 10 inch speedy second baseman boasted a .313 average, second-best on the team, and scored 43 runs in 61 games, tied for second on last season's squad. Not only did Zier have 23 multi-hit games, but he showed versatility in the field for the Express as well, playing second base, left and right field. The California native is hitting at a .291 clip for the Aztecs in 29 games this spring and is a perfect nine-for-nine in stolen bases.
"I'm excited to come back," Zier said. "Eau Claire treated me great last year and I'm looking forward to another good year."
With the addition of Trowbridge and Zier, the Express roster stands at 19 players with more to come every Wednesday. With the spring season underway, be sure to check the Express roster page to follow how the players are doing in their spring seasons. Links to each player's updated spring statistics can be found in the bio section of their player page.
The Express begin their ninth season of Northwoods League play on May 29 in Madison to take on the Mallards. Eau Claire begins their home schedule on Sunday, June 2 against the Wisconsin Woodchucks. First pitch for that contest is scheduled for 5:05 p.m.

The Northwoods League has more teams, plays more games, and draws more fans than any Summer Collegiate Baseball League in North America.