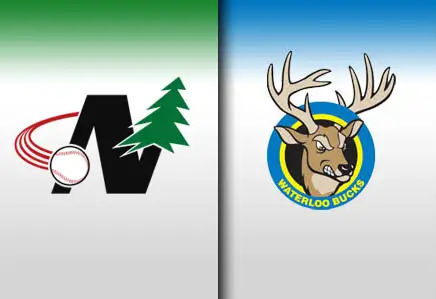 Waterloo, IA – The Waterloo Bucks, a member of the Northwoods League, have announced the signing of right-handed pitcher Dimitri Kourtis to their roster for the 2013 season. Kourtis, a sophomore at Mercer University, is the 14th pitcher added to Waterloo's roster for the team's 19th season.
This year for Mercer, Kourtis has appeared in 16 games, starting three. In 31.1 innings pitched, the 6'3", 190-pounder owns a 4.02 ERA with 28 strikeouts and is holding opposing hitters to a .248 average.
Last summer, Kourtis played for both the Harwich Mariners of the Cape Cod League and the Forest City Owls of the Coastal Plain League. The Alpharetta, Georgia native finished with a 1-0 record and a 1.93 ERA in 14 innings pitched with Forest City.
"Dimitri looks to add a solid arm to our starting rotation," said Bucks pitching coach Tony Manville. "He has played in the Cape Cod and the Coastal Plain Leagues, so he knows what it takes to win during the summer. We are very excited to have Dimitri on our staff for the 2013 season."
Last season, Kourtis finished tied for third on the Mercer squad with 25 appearances, compiling a 3.90 ERA and a 6-2 record. Kourtis held hitters to a .267 average over 64.2 innings pitched.
Born November 22, 1992, Kourtis attended Alpharetta High School where he was a two-time All-Region first teamer, earning All-State recognition as a senior. Dimitri is the son of Philip and Kim Kourtis.
The Bucks will open the 2013 season at home versus the St. Cloud Rox on May 29. Season tickets, group outings, and single-game tickets are currently on sale. For more information, call the Bucks' Ticket Line at (319) 232-5633. Fans are encouraged to stay in touch with the Bucks in the off-season by utilizing their website at www.waterloobucks.com.