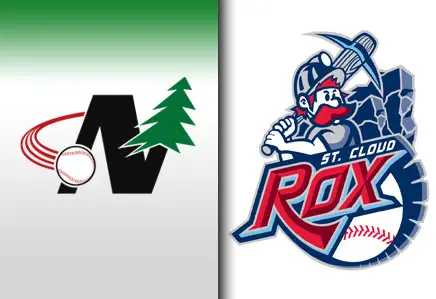 St. Cloud, Minn. – The St. Cloud Rox are pleased to announce that former Minnesota Twins shortstop Greg Gagne will throw out the ceremonial first pitch at the Home Opener presented by Coborn's on May 31st as the Rox take on the Thunder Bay Border Cats.
Originally drafted in the fifth round of the 1979 First-Year Player Draft by the Yankees, Gagne came to Minnesota in a trade in April 1982. He made his Major League debut on June 5, 1983 at age 21 and spent parts of the next 10 seasons with the Twins. It was in 1985 that Gagne took over as the Twins' everyday shortstop. He appeared in 1,140 games and was best known for his solid glove, posting a .980 career fielding percentage. Gagne was a mainstay in the Twins everyday lineup from 1985-1992. While playing for the Twins from 1983-92, Gagne posted a .249 batting average with 69 home runs, 335 RBIs and 452 runs scored.
During his 10 seasons with the Twins, the shortstop also holds another famous distinction within the organization. He is one of only seven players who were on both of the Twins' two World Series championship clubs. Gagne did not a commit an error in 37 total chances during the seven-game series with the Braves in the 1991 World Series. Gagne also had an impact with his bat in that series, belting a three-run homer in the fifth inning of Game 1 off Braves starter Charlie Leibrandt to lead the Twins to a 5-2 victory.
The Twins' 1991 season concluded with their second World Series in four seasons. Gagne left a lasting mark in this series as well. In Game 1, Gagne blasted a 3-run home run in the fifth inning to put the Twins up 5-0 in the game. The '91 World Series has two of the most iconic moments in baseball history with Kirby Puckett's walk off home run in Game 6 and Jack Morris' 10 inning shutout pitching performance to win Game 7 for the Twins.
Never hitting more than 14 home runs throughout his 15-year major league career, Gagne's glove did more talking than his bat. In 1987, Gagne set a Twins record for shortstops as he went 47 games with no errors. With a career fielding percentage of .972, this put him in 56th place for best all-time fielding percentage for shortstops.
Even though Gagne spent 3 years with the Kansas City Royals and two seasons with the LA Dodgers, he will always be remembered for his time in Minnesota. In 2009, Gagne was named the starting shortstop on the Twins All-Metrodome team but in 2010 he received an even more prestigious honor as he was inducted as the 22nd member of the Minnesota Twins Hall of Fame.
"To have a two-time World Series Champion at the Rox Home Opener is really special," said Vice President Scott Schreiner. "Some of the best memories I have of the Twins includes Gagne at shortstop as he was a fixture of their infield for a long time."
The Home Opener first pitch is slated for 7:05 p.m. with a fantastic postgame firework show presented by Coborn's. For additional information call the Rox office at (320) 240-9798 or on the web at www.stcloudrox.com. Single game tickets will go on sale starting April 27th at 9 a.m. Tickets can be purchased online at www.stcloudrox.com or at the Rox ticket office located at the Municipal Athletic Complex.