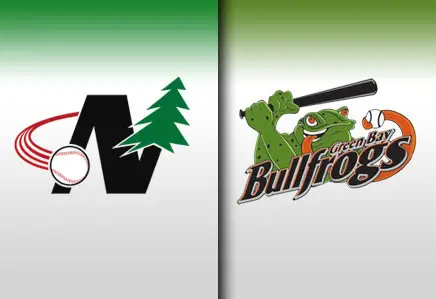 Frogville, Wis. – The Bullfrogs have signed a couple of battery mates from Texas Christian University.
Freshman catcher Charles "Boomer" White and freshman pitcher Brian Trieglaff, both Houston natives, will turn from TCU Horned Frogs to Green Bay Bullfrogs for the summer of 2013.
White has started 25 games for the Horned Frogs in the 2013 season. He is in the midst of a breakout freshman year, leading TCU in batting average (.330), hits (31), and slugging percentage (.447). Defensively, he has yet to make an error this season.
Trieglaff is redshirting for his first year at TCU, and won't appear in any games this season. At Houston Christian High School, Trieglaff earned three varsity letters and was a two-time first team all-district performer.
The Bullfrogs' home opener is May 30 against the Wisconsin Woodchucks. First pitch is scheduled for 6:35 p.m. Individual and season ticket packages are still available.
Please call 920-497-7225 or log on to www.greenbaybullfrogs.com for more information.
The Bullfrogs are a part of the 16-team Northwoods League. The Northwoods League has more teams, plays more games, and draws more fans than any other Summer Collegiate League in North America.