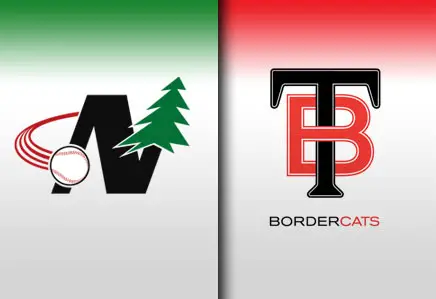 Border Cats manager Dan Holcomb has added six players to the Thunder Bay roster for the 2013 Northwoods League season. The Cats have signed second baseman Michael Foster, outfielders Geoff Jimenez and Alex Bautista, catcher Dylan Goodwin, and pitchers Zach Thiac and Blake Smith.
Foster is a 6'0", 190 pound infielder from Pickering, Ontario, and is currently in his sophomore season at Boston's Northeastern University. In 31 games this year, Foster is batting .230 with eight doubles, one home run and 21 runs batted in. He had a grand slam home run in the Huskies 7-2 win over Villanova University on March 6th.
Jimenez is a native of Pembroke Pines, FL., and is a junior at Florida Atlantic University in Boca Raton. The 5'8", 145 pound centre fielder is hitting .239 in 24 games with the Owls this season with two doubles, two triples and six stolen bases.
Bautista attends Clarendon College in Texas, where he plays for former Border Cats manager Devin McIntosh. The sophomore from Queens, NY., has played in 24 games this year and is hitting .382 with three home runs, six doubles and 18 runs batted in.
Goodwin is a freshman from Central Michigan University in Mount Pleasant, MI. The 5'11", 215 pound backstop hails from Diamond Bar, CA., and has played in 12 games with the Chippewas this season.
Thiac is a 5'10", 150 pound lefthander from Louisiana's Nicholls State University. The freshman from Kenner, LA., has pitched in 10 games this season, including three starts, and is 2-1 with a 4.84 earned run average. Thiac has recorded 17 strikeouts in 22 innings pitched.
Smith is 6'2", 155 pound righthander from Morehead State University in his hometown of Lexington, KY. The sophomore has appeared in nine games this season, including eight starts, and has a 1-3 record with a 4.40 ERA. Smith has fanned 28 batters in 45 innings. His college coach is Graham Johnson, who served as the Border Cats pitching coach last season.
The Border Cats home opener is set for Saturday, June 1st, at 6:05 p.m. versus the Willmar Stingers at Subway Field.