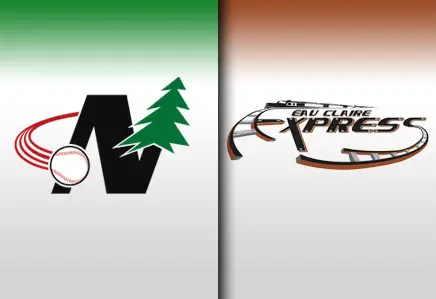 Express Field Manager Dale Varsho has announced the addition of a right-handed pitcher and infielder
Eau Claire, Wis. – April 17, 2013 – Express Field Manager Dale Varsho announced today that he has added a pair of Cal Poly Mustangs to the 2013 roster.
Right-handed relief pitcher Michael Holback, a 6 foot 3 inch and 195-pound junior from San Jose, Cal., is second on the Mustangs with 13 appearances on the mound. He holds a 2-1 record with a 3.86 ERA. He has 35 strikeouts in 109 faced batters over 28 innings pitched and has yet to allow a home run in the 2013 season. The right-hander, although not the Mustangs' closer, also has one save on the year. A graduate of Willow Glen High School, Holback was a three-time first-team all-conference selection.
Joining Holback will be his fellow teammate at Cal Poly in first baseman Tim Wise. Wise, a 6 foot 4 inch and 200-pound junior who hails from Camarillo, Cal., brings versatility to the Express, as he has started games in the outfield along with being the Mustangs' designated hitter. After posting a .308 batting average as a sophomore, Wise has been sidelined for part of the 2013 season due to a quad injury. After missing several weeks, Wise returned to the line-up last Friday night against Hawaii. In that contest, he went 2-for-4 at the plate, including an RBI single. Wise attended Westlake High School, where he was a first-team all-conference selection and second-team all-county selection.
The two of them have helped lead the Mustangs to a No. 16 ranking in the NCAA Division 1.
With the addition of Holback and Wise, the Express roster stands at 23 players with more to come every Wednesday. With the spring season underway, be sure to check the Express roster page to follow how the players are doing in their spring seasons. Links to each player's updated spring statistics can be found in the bio section of their player page.
The Express begin their ninth season of Northwoods League play on May 29 in Madison to take on the Mallards. Eau Claire will play its Carson Park opener on June 2 against the Wisconsin Woodchucks. First pitch for that contest is set for 5:05 p.m.
The Northwoods League has more teams, plays more games and draws more fans than any summer collegiate baseball league in North America.