Former Brainerd Blue Thunder Pitcher Hiram Burgos Called up by Brewers
April 23, 2013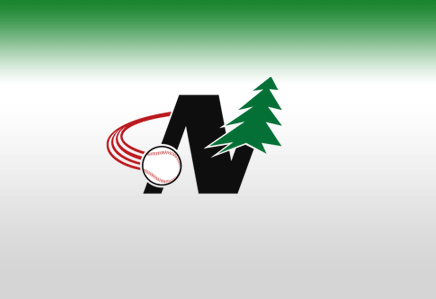 Burgos is the 100th Northwoods League player to reach the Major Leagues
Rochester, MN – Former Brainerd pitcher Hiram Burgos was called up by the Milwaukee Brewers to start against the Chicago Cubs last weekend. Burgos is the 100th former Northwoods League player to reach the major league level.
"It took us 19 seasons to put 100 alumni in the Major Leagues," said Northwoods League President Dick Radatz. "I would wager that it will take less than half that time to put the next 100 in the Show."
Burgos, who played collegiately at Bethune-Cookman College, played for the Brainerd Blue Thunder during the 2006 season, and was drafted by Milwaukee in the sixth round of the 2009 MLB Draft.
During the 2006 season Burgos compiled a 4.61 ERA in nine games with the Blue Thunder. He also struck out 26 batters in 41 innings pitched.
Burgos began his minor league career in 2009 in short-season rookie ball with the Helena Brewers. He pitched in 14 games and had a 3-2 won loss record. He also struck out 53 batters in 57.2 innings pitched.
From 2010 through 2012 Burgos steadily climbed the minor league ladder while winning 24 games. During the 2012 season Burgos spent time at high A, AA and AAA and produced a stellar 1.95 ERA while striking out 153 batters in 171 innings. For his effort in 2012 Burgos was named the Brewers minor league pitcher of the year.
In the early part of the 2013 season Burgos had started three games with the Nashville Sounds, the Brewers AAA affiliate, and was 0-2 with a 2.70 ERA. Over 16.2 innings he had struck out 15 batters.
In his first Major League start last Saturday, against the Cubs, Burgos was the winning pitcher while allowing only one run over five innings pitched. He didn't walk a batter and struck out one.
The Northwoods League has more teams, plays more games, and draws more fans than any other Summer Collegiate League in North America. The 2013 season will mark the 20th season of Northwoods League baseball. 100 former players have gone on to play Major League baseball. Notable alumni of the league include Curtis Granderson (Yankees), Chris Sale (White Sox), Max Scherzer (Tigers), Josh Willingham (Twins) and Andre Ethier (Dodgers).