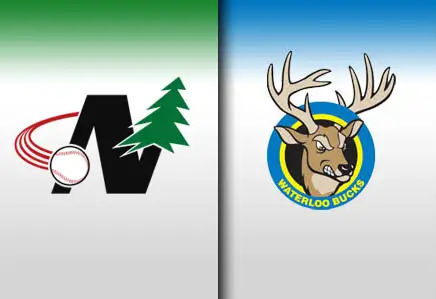 Waterloo, IA – The Waterloo Bucks, a member of the Northwoods League, have announced right-handed pitcher Jake Thompson will return to Waterloo for his second season in 2013. Thompson, a junior at Western Kentucky University, is the 14th pitcher to be named to the Bucks' roster for the team's 19th season.
Thompson last played for the Bucks in 2011 where he appeared in eight games on a temporary contract. The 6'3", 195-pounder went 1-0 with a 3.09 ERA and one save in 11.2 innings pitched.
"I'm looking forward to playing with the Bucks again," said Thompson. "They have some of the best fans in baseball."
This season for the Hilltoppers, Thompson has appeared in 16 games, starting two. The Shawnee, Kansas native owns a 2-3 record with a 3.49 ERA and has struck out 26 hitters in 28.1 innings.
"We are going to be able to use him as one of our starters," Bucks' general manager Dan Corbin said. "He will give us some depth, a guy who has started a few times at WKU, and a guy who we can use out of the pen if needed."
Born May 9, 1992, Thompson played high school baseball at Shawnee Mission Northwest High School where he earned a spot on the Kansas City Metro Baseball Coaches Association team during his senior year. After high school, Thompson attended Iowa Western Community College where he went 18-3 as a starter in two years, including a 9-1 record during his final year.
The Bucks will open the 2013 season at home versus the St. Cloud Rox on May 29. Season tickets, group outings, and single-game tickets are currently on sale. For more information, call the Bucks' Ticket Line at (319) 232-5633. Fans are encouraged to stay in touch with the Bucks in the off-season by utilizing their website at www.waterloobucks.com.